Project underway to replace oceanside boardwalk across from Ocracoke Pony Pens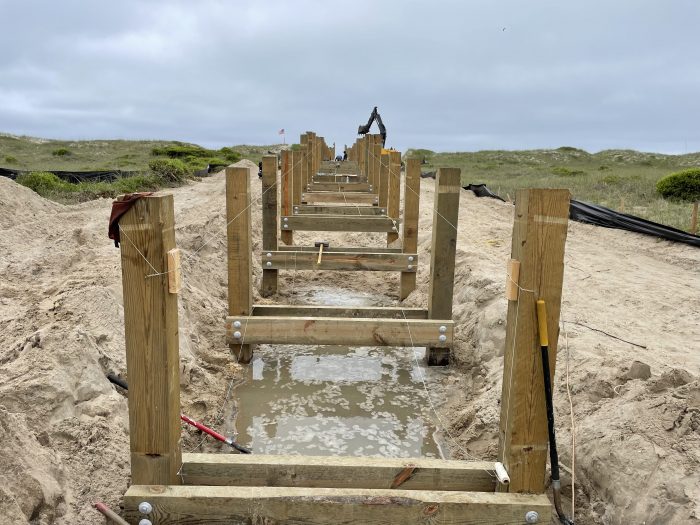 A project is underway to replace the existing wooden boardwalk and viewing platform that is located across N.C. Highway 12 from the Cape Hatteras National Seashore's Ocracoke Pony Pens on Ocracoke Island.
Heritage Contracting of Chesapeake, Virginia, (in a partnership with the Cape Hatteras National Seashore), is constructing the new boardwalk and viewing platform using precast concrete panels bolted down to wood framing, which will meet Architectural Barriers Act (ABA) accessibility standards.
The project began in mid-May and is expected to be completed in the coming weeks. During the project, parking for the Ocracoke shoreline is available at nearby beach accesses, including the Ocracoke Lifeguarded Beach, which was recently ranked as the #1 best beach in the country, per Dr. Beach's 10 Best Beaches in the USA list.
For a map of ORV ramps and beach accesses within the Cape Hatteras National Seashore, including Ocracoke Island, click here.