Tip of Cape Point Rebuilding, per Recent Aerial Photos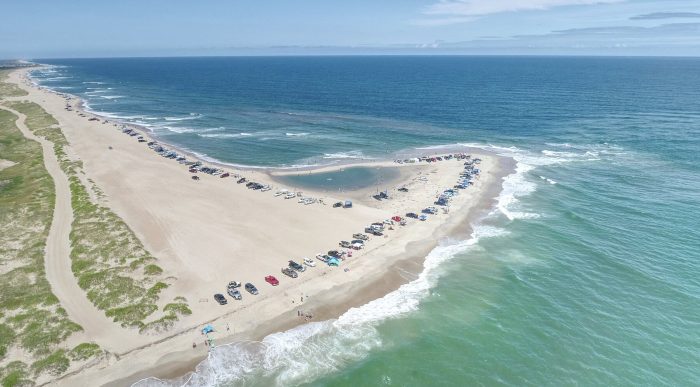 The ever-changing Cape Point in Buxton has shifted again, with the tip of the Point slowly growing, and an interior tidal pool making a temporary appearance earlier in the week.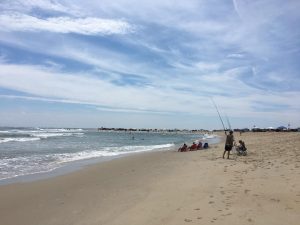 The revised landscape was captured via aerial photos taken by Altitude 12, which showed the tip of the Point larger and more noticeable than it has been for the majority of the summer. Though the temporary tidal pool has once again merged with the ocean per recent reports, the beach still appears to be slightly wider than it has been for weeks, particularly in the hours before and after low tide.
"That area is so dynamic, it could be there one day and gone the next," said Mike Barber, Cape Hatteras National Seashore Public Affairs Specialist.
Throughout June and July, frequent Pont visitors started to jokingly refer to the popular fishing area as "Cape Nub," as the Point slowly and continually shrank – a phenomenon that was first observed after Hurricane Dorian in September of 2019.
However, the new aerial photos show that the shoreline is noticeably wider than in previous weeks, with more room for Cape Point's regular stream of ORV vehicles and anglers.
Change is nothing new for Cape Point, and in 2017, the beach made international headlines when a new mile-long sandbar – nicknamed "Shelly Island" – formed for the bulk of the summer.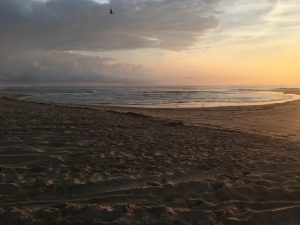 Though the Cape Point beach may remain wider in the days and potential weeks to come, visitors should note that due to significant beach erosion and a large escarpment at the southern end of the Bypass Road at ORV Ramp 44, the Bypass Road is temporarily closed for visitors' safety.
Per the Cape Hatteras National Seashore (CHNS), there is plenty of wide-open beach east of the Bypass Road dune to drive on to get to Cape Point, while CHNS continues to monitor conditions.
Cape Point fully reopened to pedestrians and ORVs on July 20, and the ORV priority ramps are accessible from 6:30 a.m. to 9 p.m.
For updates on current beach conditions and closures, as well as additional information on beach access, visit the Cape Hatteras National Seashore website at https://www.nps.gov/caha/planyourvisit/conditions.htm.