VIDEO: Outer Banks Forever showcases new 'Pathways to Your National Parks' project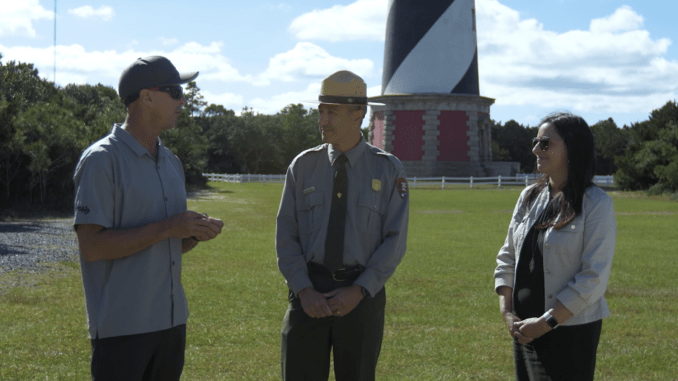 Local non-profit Outer Banks Forever is dedicated to the protection and enhancement of our Outer Banks national parks in ways both large and small.
In partnership with the National Park Service, Outer Banks Forever is thrilled to announce their biggest undertaking to date — the "Pathways to Your National Parks" project.
Following its first stage, this project will generate a new paved, multi-use path on the grounds of the Cape Hatteras Lighthouse stemming out towards Highway 12, aimed to better connect the community and the Cape Hatteras National Seashore.
In a newly released video showcasing the project, David Hallac, Superintendent of the National Parks of Eastern North Carolina, speaks with Outer Banks Forever Board President Trip Forman and Outer Banks Forever Executive Director Jessica Barnes in anticipation of the nonprofit's fundraising campaign kicking off in a few weeks.
In the video, Hallac says contractors are preparing for the strategic design process that includes determining which sides of the road the pathway should be implemented on, and exactly how wide it should be for public use.
Hallac also says that within the next year of design, environmental assessments will be written to highlight the project's impacts and public feedback will be sought for potential ideas to further benefit the final outcome.
Following its design, the Outer Banks Forever non-profit will work to provide the necessary funding for implementation.
"It's possible within the next few years that we could have the multi-use path completed, constructed, and ready to be used," says Hallac.
The video showcasing Outer Banks Forever's latest endeavor can be found below: