You can send your news of special events, workshops, meetings, etc. on Hatteras and Ocracoke islands to donna@islandfreepress.org.  Please send as a document or plain text in press release format.   Please do not send only PDFs of posters or other announcements.  You can send these for illustration, but we need text. We must receive your announcement at least one week before the event.

Dare County Board of Commissioners Meeting Agenda
November 18, 2019 @ 5:00 pm
EST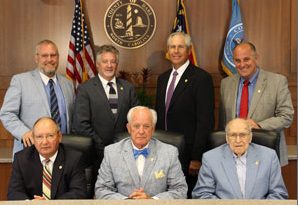 The Dare County Board of Commissioners conducts regularly scheduled meetings throughout the year. Citizen participation at Board of Commissioners meetings is encouraged.
Each regularly scheduled meeting begins with an opportunity for anyone to make public comments. During this time, you can let your voice be heard by speaking directly to the entire Board of Commissioners for up to five minutes on any topic or item of concern.  In an effort to encourage public participation, the Board accepts public comments from 2 locations – Commissioners Meeting Room in Manteo & Fessenden Center video link in Buxton.
Meetings are generally held on the first Monday of the month at 9 a.m. and the third Monday of each month at 5 p.m. Occasionally this schedule is adjusted to accommodate holidays and there are a few months each year when only one meeting is held.
Meetings are held in the Board of Commissioners meeting room adjacent to the Dare County Administration Building, 954 Marshall C. Collins Drive in Manteo. Entrance to the Commissioners meeting room and ample free parking is available between the Administration Building and the Dare County Justice Center.
There are several ways to stay informed of discussion that occurs during the meetings:
Live streaming audio is available during Commissioner meetings
Videos of previous meetings are generally available the next day on the online viewer
Watch meetings on Government Channel (cable channel 191 or Channel 20 on Hatteras Island) [view programming schedule]
Minutes of Commissioner meetings are available on the website under "Meeting Agendas, Minutes & Videos" and are also recorded in the office of the Register of Deeds at the Dare County Justice Center, 962 Marshall C Collins Dr, Manteo and available for public inspection.
Click Here To View the Current Agenda