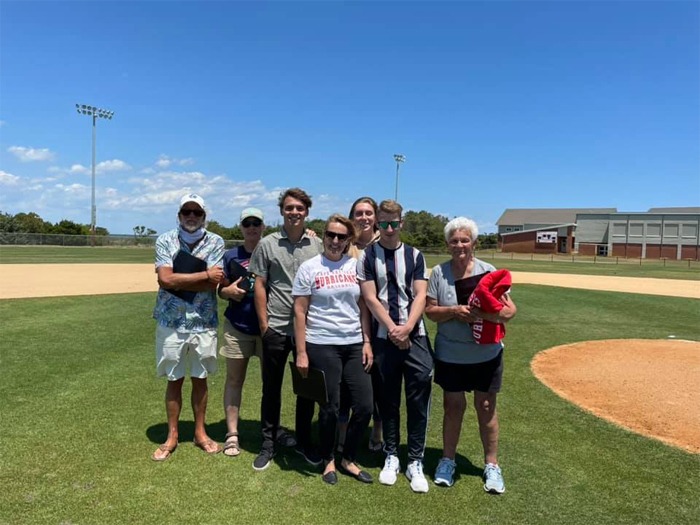 The 6th annual 2021 Cape Hatteras Sandlot Tournament was played on May 8, 2021, and the event featured beautiful weather, plenty of baseball action, and tributes to two beloved members of the Hatteras Island community.
The tournament began by honoring Tom Murphy's memory, with his wife Mary Helen Goodloe-Murphy throwing out the first pitch for game one. Game two was kicked off by the dedication of the "Scott Day Fieldhouse," which was also highlighted by Colby Day throwing out the first pitch.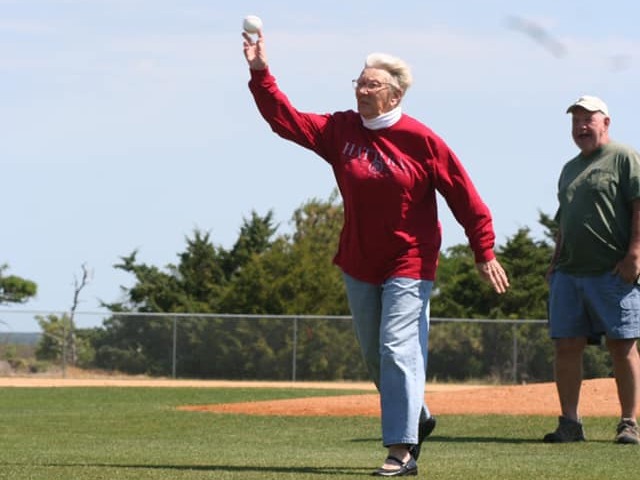 It was a beautiful day for baseball at Grady Austin Field, with fun competition from the Bear Grass Charter, Ocracoke, and Cape Hatteras teams.
Scores and awards from the 2021 Cape Hatteras Sandlot Tournament are as follows:
GAME SCORES
Game 1 – Bear Grass Charter 18 – Cape Hatteras 0
Game 2 – Ocracoke 23 – Cape Hatteras 5
Game 3 – Bear Grass Charter 11 – Ocracoke 3
AWARDS
CHAMPIONS – Bear Grass Charter School
Tournament MVP – Colin Langley – Bear Grass
John Jacobs Memorial Award – Parker Gaskill – Ocracoke. (John Jacobs was a coach at Cleveland High School that died from cancer in 2017)
ALL-TOURNAMENT TEAM
Logan Coltrain – Bear Grass
Logan Hale – Bear Grass
Shane Lanier – Bear Grass
Jameson Perry – Bear Grass
Daymon Esham – Ocracoke
Dylan Esham – Ocracoke
Chandler O'Neal – Ocracoke
Brayan Garcia – Cape Hatteras
Ayden Paddock – Cape Hatteras