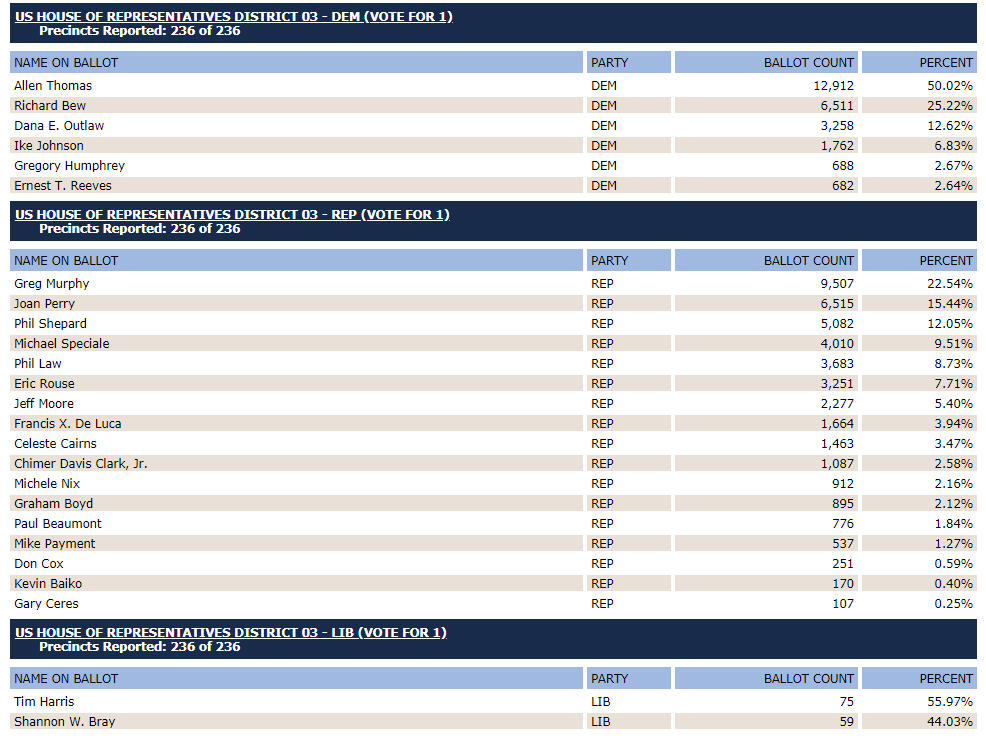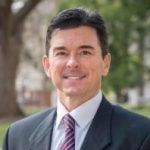 Democrat Allen Thomas won his party's nomination in Tuesday's special primary election for the U.S. House of Representatives seat of the late Rep. Walter B. Jones, but a special runoff election is likely in the future for Republicans to determine their candidate for the general election.
Rep. Greg Murphy, a Greenville surgeon, was at the top of the 17 Republican candidates with 22.5% of the vote, but in races with more than two candidates, the runner-up of the vote total may request a second primary election if the winner received less than 30% of the votes cast for all candidate. That candidate would be Joan Perry, another physician from Kinston, who obtained 15.4% of the Republican vote. If a runoff election proceeds, it will occur on July 9.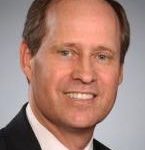 The Democratic primary had a clearer winner with former Greenville Mayor Thomas receiving 12,912 (50%) of total votes, and second place Richard brew receiving 6.511 (25.22%) of the votes.
In the Libertarian vote, Tim Harris beat Shannon W. Bray with 55.97% or 75 votes.
Roughly 14% of registered voters in the U.S. House of Representatives District 3 voted in the special primary election, and if there is a second special runoff election for the GOP primary, the general election for the seat will be held on September 10.
Republican Primary Results: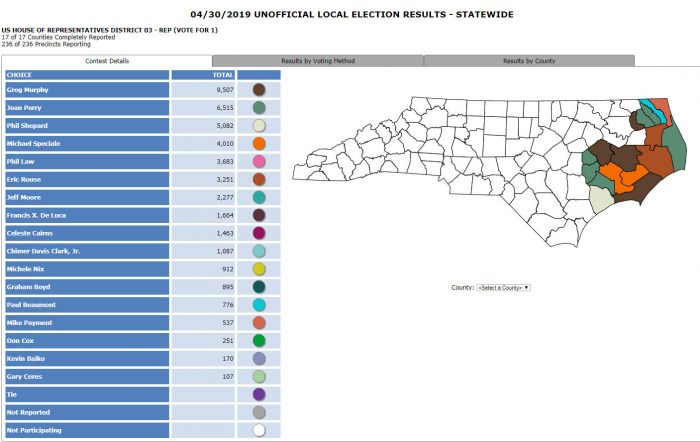 Democratic Primary Results: