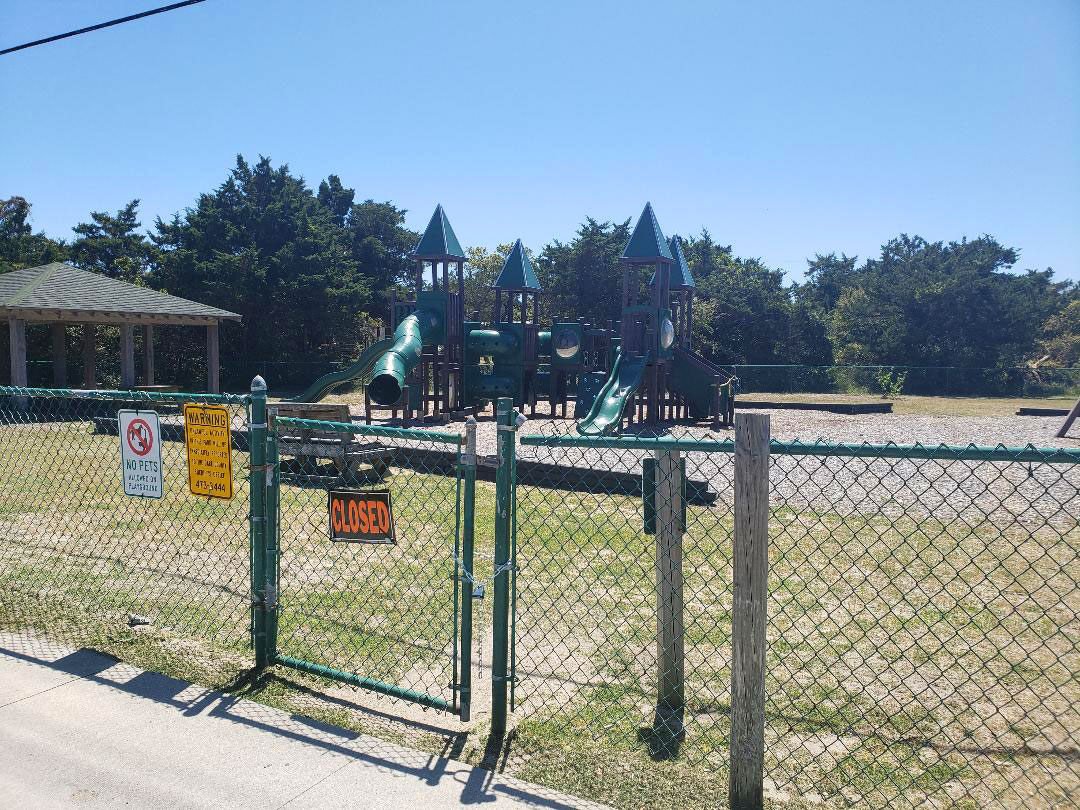 The community playground on the edge of Avon village has temporarily closed to the public due to safety concerns with the site's equipment.
A representative from the playground equipment's manufacturer is currently working with the Dare County Parks & Recreation Department to assess the equipment, and to proceed with any repairs or replacements as needed.
The Avon Village playground has been a popular spot for locals and visitors for roughly 15 years, and is managed by the Dare County Parks & Recreation Department, as it is located on county property.
Concerns about the safety of the equipment first arose during a routine annual inspection in April by the Parks Department, which resulted in the identification of potential issues with the foundation, as well as some needed repairs.
"All of the parts that go into the ground are concreted in, and some of those parts are cracked," said Public Services Director for the Parks Department, Tim White. "That doesn't automatically mean that it's unsafe, just that it is something we need to check, and there are some parts that need to be replaced [as well.]"
White reports that the manufacturer representative will be on site in the immediate future to provide a more detailed assessment, and to help determine the appropriate next steps. When this occurs, a timeline for repairs will come into focus. "The [equipment] is about 15 years old, so those parts may not exist anymore. If this is the case, the manufacturer will have to go back to their old catalogs and find them, or [recreate] them," said White. "We need to have the equipment experts take a look to know exactly what needs to be done."
White says they should have a better idea on the timeframe and costs within a week, and the funds and ensuing repairs will be orchestrated by Dare County.
"We're going to get it replaced and reopened as soon as we can," said White.
In the meantime, park-goers can head to the St. John's United Methodist Church in Avon village, (which has playground equipment set up behind the brick church), the Fessenden Center in Buxton, or the new playground site at Fair Haven UMC in Rodanthe.