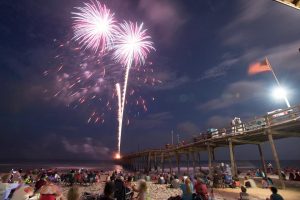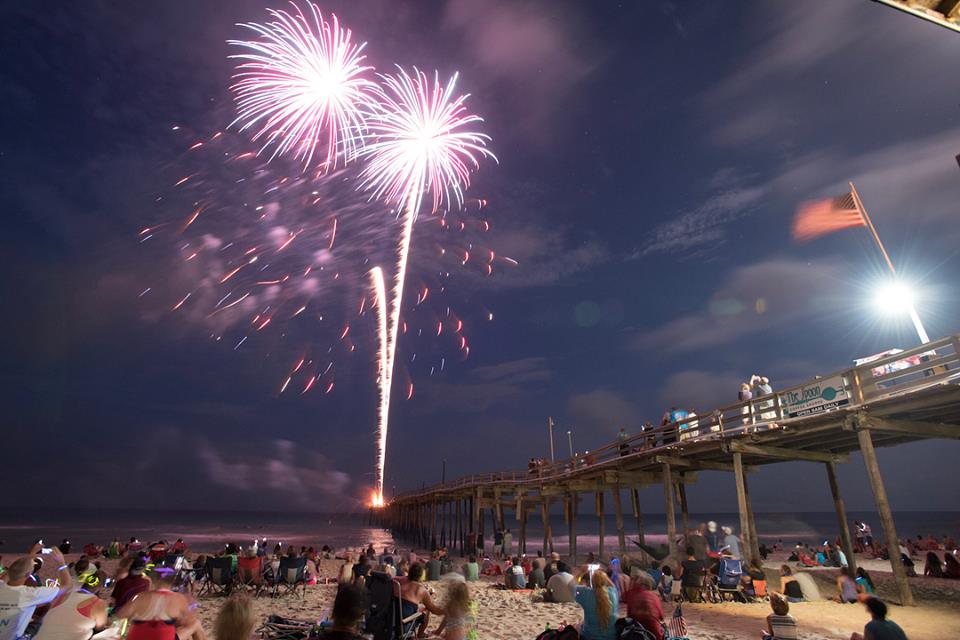 Avon's annual Independence Day celebration, "Fireworks at the Beach 2020," (which was originally scheduled for July 7), has canceled.
Amid growing concerns for the health and safety of everyone, Avon Pier Concessionaire Joe Thompson, Fireworks Committee Chair Pat Weston, and the Avon Property Owners Association made the decision on Thursday, May 7, to cancel the show for 2020.
Several uncertainties contributed to the decision to cancel, including the potential inability to adhere to social distancing guidelines during the Coronavirus pandemic.
In addition, Thompson has been working hard on getting the pier repaired from the damages of last year's storms, and its completion was going to be running close to the beginning of July.
Funding for this year's event was also a concern, per a press release from Committee Chair Weston.
"Unlike funding for other fireworks events on the Outer Banks, the village of Avon on Hatteras Island is part of unincorporated Dare County," stated the release "The villages here have no government and no tax base, thus no money to be budgeted for events, [such] as the 4th of July celebration.  Most events on Hatteras Island involve a fundraising effort of some sort, and sometimes may qualify for a grant from the Outer Banks Visitors Bureau.
"Funding for this event comes in the way of generous donations from our businesses, local residents, property owners, and visitors to the island.  This year, with the closing of Dare County to non-residents, businesses relying on tourism have suffered severe economic impact, having completely lost the shoulder season, plus some.  At this time, it would be unconscionable to even think of asking for donations when most are having a tough go of it just trying to put food on their tables.
"The opening date for most businesses, which is based on the 'phased plan for reopening,' is still up in the air, even now, with the return of visitors on the horizon, scheduled to begin on May 16th when all Dare County entry restrictions are lifted.
"Having said that, APOA acknowledges and thanks all past supporters and looks forward to better days ahead for everyone, and those of us working with this event will do everything in our power to make 2021 a truly spectacular Independence Day celebration."