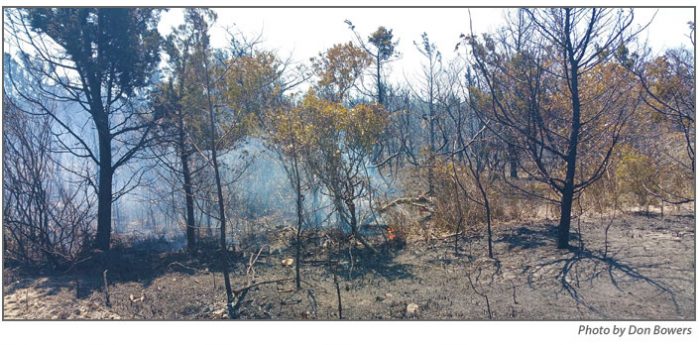 Dare County Fire Marshal Steve Kovacs has announced that at 2 p.m. on Tuesday, November 30, 2021, a burn ban was put into effect, prohibiting open burning within the unincorporated areas of Dare County.
The burn ban was issued under the North Carolina Fire Code Section 307.1.1, which states that open burning shall be prohibited when atmospheric conditions or local circumstances make such fires hazardous.
According to the Drought Monitor for North Carolina, Dare County is experiencing moderate drought conditions as well as a higher fire danger index rating from the North Carolina Forest Service. In addition, the current and future weather forecast models indicate conditions that are not favorable to open burning.
Unincorporated Dare County does not include areas within a town's limits. If you are located within one of the six incorporated towns within Dare County, please contact your local municipal officials to determine the latest regulations regarding burning in your area.
Kovacs reminds citizens that all burning within 100 feet of any structure is banned within the unincorporated areas of Dare County. The burn ban does not apply to charcoal or gas grills as long as proper fire safety precautions are taken.
The burn ban will remain in place until further notice. For more information, contact the Dare County Fire Marshal's Office at 252-475-5750.