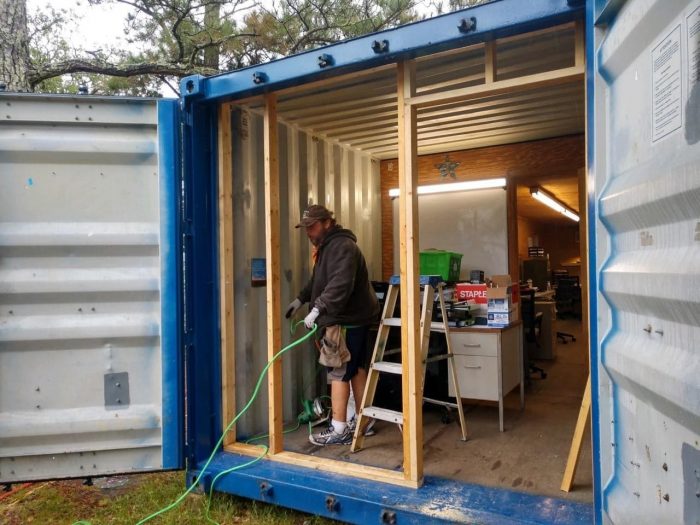 The Cape Hatteras United Methodist Men (CHUMM) announced that they wrapped up their volunteer work on Ocracoke Island this past week, after months of helping islanders recover from September 2019's Hurricane Dorian.
"This was our second three-week deployment since we did one in February," stated Dennis Carroll, Director of CHUMM, in an emailed update. "However, this time we had to do it with day trips from Hatteras Island, which made for very long days. We tried to keep skilled workers there which was a challenge. In a few cases, we had to hire [people with] much-needed special skills, using funds earmarked for Ocracoke."
"A special thanks to our craftsmen and dedicated volunteers. It made a difference."
18 people participated during this latest three-week window, with some volunteers going to Ocracoke Island for one day, and others heading across the inlet for multiple days at a time.
"We had people there for three weeks in February, so this was a call for help for day workers," said Carroll. "Since Hatteras Island is the only practical place to get day workers, the call came to us."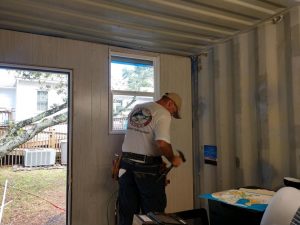 In February of 2020, CHUMM volunteers worked for the North Carolina Conference United Methodist Committee on Relief (UMCOR) from their Ocracoke Island Work Center. During the three weeks in February, more than 60 volunteers participated, including Methodist Men teams from the Cape Hatteras area, Rodanthe, Kitty Hawk, Duck, and Elizabeth City. They were joined by other volunteers from North Carolina, Virginia, Pennsylvania, Maryland, and Tennessee. The work focused on rebuilding the interiors of flooded homes so that owners could move back in, months after Dorian made landfall in September.
Beginning next week, UMCOR will have on-site lodging available in Ocracoke, and will begin accepting outside teams. Folks can volunteer by calling the UMCOR Call Center at 888-440-9167 for information.
Meanwhile, in addition to finishing up several island-centric recovery projects, CHUMM is also currently focused on a two-year Repetitive Loss Reduction project. "We're starting to lift trailers, beginning this week with our first one," stated Carroll in the update. "These are trailers with repeated flooding in which there is no government funding, and the families are stuck with no means to help themselves."
Carroll estimates that CHUMM will be lifting 10 to 12 trailers in the weeks to come.
"We've had some expert help in developing a very economical, safe system for doing the work. It has become a community project with help from some expert contractors and volunteers," Carroll stated. "We're also very grateful to have received a grant from the Outer Banks Community Foundation, and for our other loyal supporters. One special supporter donated temporary housing for the displaced families during the trailer lifts. It's being cleaned and sanitized between uses."
Donations and support are continually needed on a local level to keep all CHUMM initiatives going, and the public can donate via the Cape Hatteras Unites Methodist Men website at https://www.hatterasmethodistmen.org/.
Supporters can also donate by mail. Checks should be written to United Methodist Men and mailed to Cape Hatteras United Methodist Men, P.O Box 1591, Buxton, NC 27920.