Coast Guard assists vessel taking on water near Oregon Inlet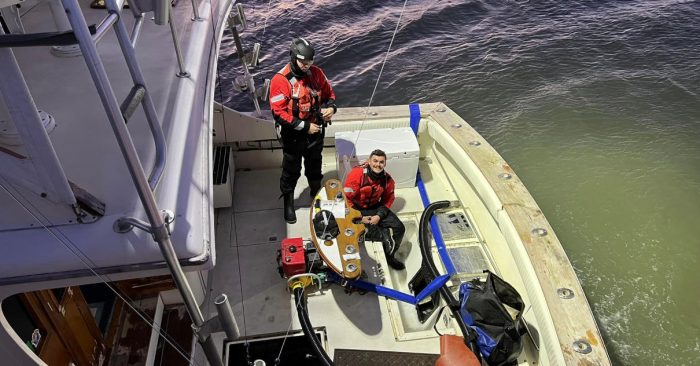 On early Monday morning, January 16, the U.S. Coast Guard Station Oregon Inlet received a report that F/V Reel-E-Buggin had run aground hard and was taking on water in the vicinity of Hell's Gate, just west of Oregon Inlet.
Upon arriving on the scene, crews rigged up a dewatering pump and conducted damage control on the vessel's rudder post, which had busted through the hull, freely pouring water into the vessel.
Through the vessel's installed pumps, the Coast Guard's portable pump, and effective damage control, the flooding was controlled enough to move forward. Sea Tow arrived on the scene shorty after for vessel salvage, and towed Reel-E-Bugging to haul out in Wanchese.
"This case highlights the effectiveness of properly installed and maintained vessel dewatering systems," stated Station Oregon Inlet in an online update, "as well as days of training paying off for Oregon Inlet crews."