Coast Guard crews assist disabled sailboat off Ocracoke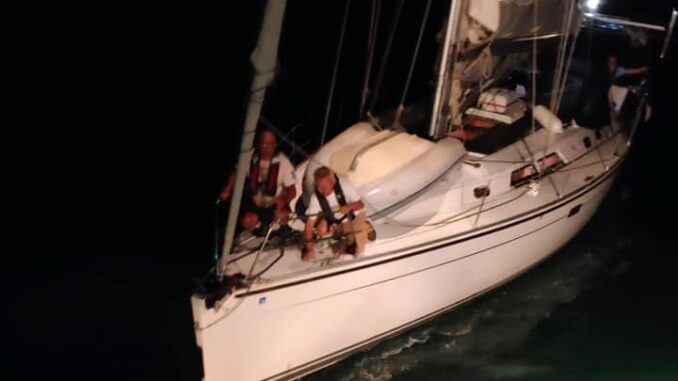 Coast Guard Station Hatteras Inlet crews assisted a disabled sailboat off Ocracoke Island the night of July 1.
Crews arrived in the area the boat was last seen at 10:30 p.m. after the anchor that was holding "Bojangles" in place broke free and the boat started drifting away, Coast Guard Station Hatteras Inlet said in a Facebook post.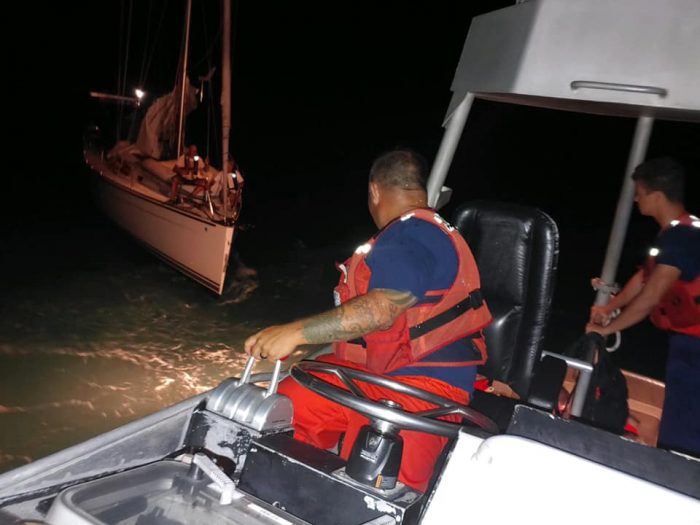 Those on the sailboat lit off one of their flares and the Coast Guard launched their M-127 illumination flares in order to locate the vessel.
The Coast Guard made contact and "Bojangles" was placed in a 600ft stern tow. The vessels began making way south as crews from Station Fort Macon got underway to meet the Hatteras Inlet crew and relieve the tow.
At 2:32 a.m. July 2, the tow was handed over and escorted through the Hatteras Inlet bar.