The Coastal Flood Warning for the Northern Outer Banks and Hatteras Island has been extended into Tuesday afternoon to account for the next two high tide cycles, per a Monday afternoon update from the National Weather Service (NWS) Newport / Morehead City office.
A Coastal Flood Advisory also remains in effect through Tuesday afternoon for Ocracoke Island and the Core Banks, for the continued threat of flooding around high tide, though the threat of soundside flooding should reduce tonight as winds slowly diminish.
Large, long period swell from distant Hurricane Teddy will continue to impact the coast through midweek, continuing the threat for significant ocean overwash and beach erosion. Portions of N.C. Highway 12 from Pea Island to Ocracoke will be impassable at times.
Severe weather has caused significant dune loss and ocean overwash in several locations along N.C. Highway 12, causing the N.C. Department of Transportation to close the road in two locations until at least Tuesday afternoon.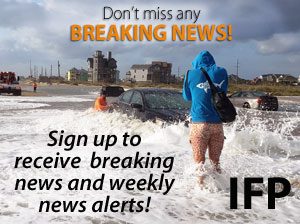 The combination of seasonal high tides, strong northeast winds, and long-form waves created by Hurricane Teddy has caused ocean conditions that have broken through protective dunes and deposited large amounts of sand and saltwater on the road. In some spots, the sand on the highway is four-to-six feet deep. However, no structural damage to the road has been observed.
Water levels will peak during high tide, which is around 11:30 PM tonight and around noon on Tuesday.
Weather conditions are forecast to ease on the Outer Banks tomorrow, and NCDOT crews are hoping to reopen the highway in both locations sometime Tuesday afternoon.
For more information on the local forecast, visit www.weather.gov/mhx for weather information, or the National Weather Service office in Newport / Morehead City's Facebook page at https://www.facebook.com/NWSMoreheadCity/.