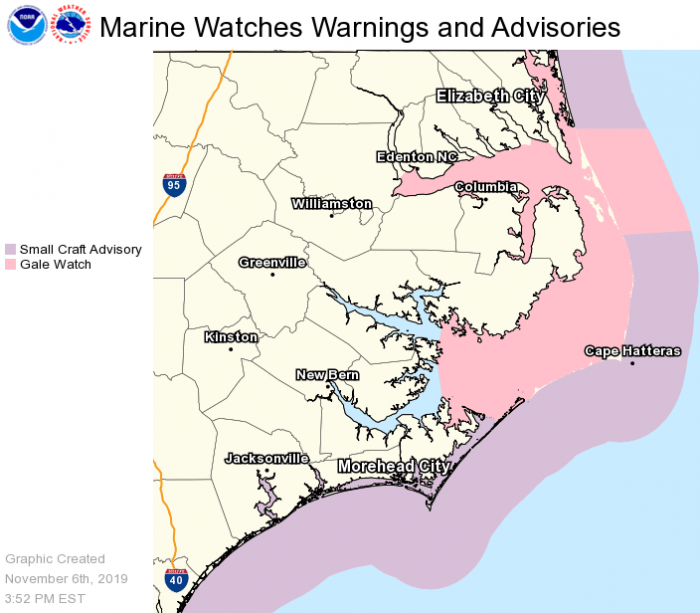 A strong cold front will bring widespread rain on Thursday night, and gusty winds and cooler temperatures on Friday, per a Thursday morning update from the National Weather Service Newport / Morehead City office.
Strong winds and rough seas will develop late Thursday night and will continue throughout the day on Friday. The cold front will push across the Outer Banks tonight with strong northwest winds around 20-30 mph. Seas will build up to 6 to 10 feet on Friday, and winds and seas will slowly subside Friday night into Saturday.
A Gale Warning is in effect from 2 a.m. on Friday until 6 p.m. on Friday.
Cooler fall weather will also accompany the gusty winds, with temperatures along the Outer Banks hovering around 45-50 degrees.
In mainland Eastern North Carolina, a hard freeze is expected Friday night, mainly for areas along and west of U.S. Highway 17. A Freeze Watch has been issued for inland North Carolina with low temperatures in the 28 to 32 degree range expected on late Friday night and early Saturday morning.
For more information on the local forecast, visit www.weather.gov/mhx for weather information, or the National Weather Service office in Newport / Morehead City's Facebook page at https://www.facebook.com/NWSMoreheadCity/.