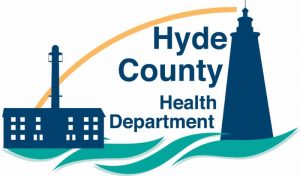 The Hyde County Health Dept. released the following update for Friday, February 12, which provides information on the current vaccine allotment, and how individuals on the mainland and on Ocracoke Island can schedule an appointment for the COVID-19 vaccine.
Today, the COVID-19 counts are as follows:
Active Cases  13
Recovered Cases 607
Deaths  8
TOTAL COUNT  628
Clearly, community spread of COVID-19 is decreasing in Hyde County.  Of the total count, 40% of cases are individuals between the ages of 25-49 years old; males have made up 62%; more whites have been diagnosed than African Americans or Latino; and, 75% have NOT been hospitalized.
People should continue to practice the 3 Ws and get their COVID vaccination as soon as eligible.  The current vaccine eligibility for all people who reside in North Carolina, work in North Carolina, or receive ongoing health care in North Carolina is based on the criteria below:
People 65 years of age and older
Health Care Workers
Effective February 24, 2021, if you are a Childcare employee or a School employee, you are eligible for the vaccine, too.  Please, call  252-926-4467 to schedule an appointment for your COVID vaccine if you wish to get your shot in Swan Quarter at the Health Department.
If you wish to use the Ocracoke Health Center, their number is 252-489-3622.
The Engelhard Medical Center can be reached at 252-925-7000.
After receiving your shot, you must continue to practice the 3 Ws – Wear a facial covering, Wait 6 feet, Wash your hands frequently.  
The Hyde County Health Department continues to perform COVID-19 testing for those who have symptoms or request a test.  To schedule an appointment for testing, please call 252-926-4399.
For 24/7 on-call services, dial 1-866-462-3821, the Coronavirus Hotline.