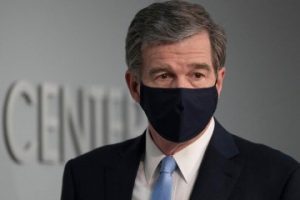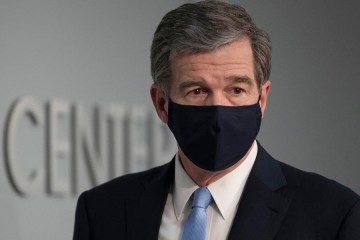 Update: In advance of whatever decision he may announce tomorrow, Governor Roy Cooper signed an Executive Order today extending till Oct. 2 the current restriction on restaurants selling alcohol after 11 p.m.
Appearing to confirm that there will be an easing of COVID-19 related restrictions, Governor Roy Cooper's press office issued a statement on Aug. 31 saying:  "The Governor expects to share information about the next phase of easing restrictions tomorrow, which would take effect later this week."
The state has been in its current "Safer-at-Home" Phase Two of re-opening since May 22. During a briefing on Aug. 5, Cooper and North Carolina Department of Health and Human Services Secretary Mandy Cohen alluded to what Cohen described as "glimmers of hope" in the trajectory of the COVID-19 outbreak in the state. On Aug. 5 Cooper had said, however, that the state would remain in that "Safer-at-Home" phase for five more weeks.
Despite some blips, North Carolina has generally seen a downward trajectory in the number of daily reported cases since a peak in the middle of July. On Aug. 31, the state reported 1,186 cases, a number in line with recent case counts and one that is hundreds of cases below what was being reported during the summer peak.