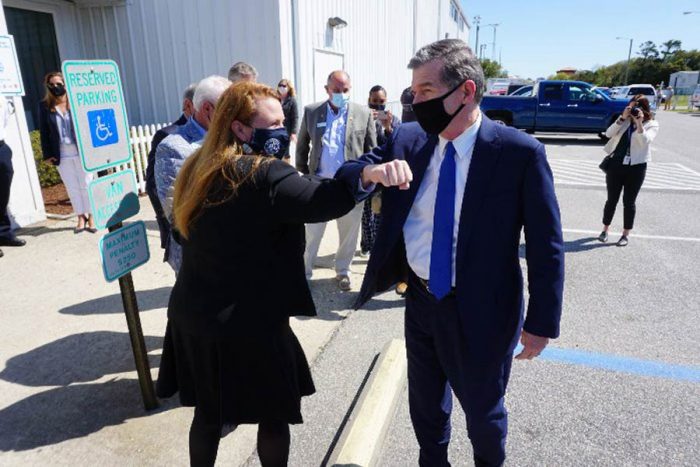 By a number of measures, Dare County has, thus far, done a better-than-average job of getting its residents vaccinated against COVID-19.
According to data from the North Carolina Department of Health and Human Services, 61% of the county's population had been fully vaccinated as of Aug. 1. That is significantly better than the 47% of the overall state population that has been fully vaccinated and the 50% of the total U.S. population that has been fully vaccinated.
The 61% number in Dare County also vastly exceeds the 33% of Currituck County residents who have been fully vaccinated. Hyde County is closer, with 56% of its residents fully vaccinated according to the NCDHHS data.
And according to USA Today, Dare County owns another major distinction when it comes to giving shots in the arm. An Aug. 5 story in the national media outlet declared that Dare County was "the most vaccinated rural county in the South." That is based on CDC data which as of Aug. 1, showed that 59% of Dare County residents were fully vaccinated, a tally slightly lower than the NCDHSS number.
The story pointed out that Dare County's rate is about twice as high as the overall 28.5% fully vaccinated rate for all rural counties in the South and noted the along with Dare, nearby Hyde County and Megis County in Tennessee are the only three Southern rural counties with more than 50% of their populations fully vaccinated.
Both Dare County Health and Human Services (DHSS) Director Sheila Davies and DHSS Director Kelly Nettnin were interviewed in the story. They cited several factors that contributed to the county's relatively high rate of vaccinations including the desire of many service sector workers in a tourist destination to get vaccinated and the hurricane training that makes it easier to "coordinate emergency protocols" in public health crises.