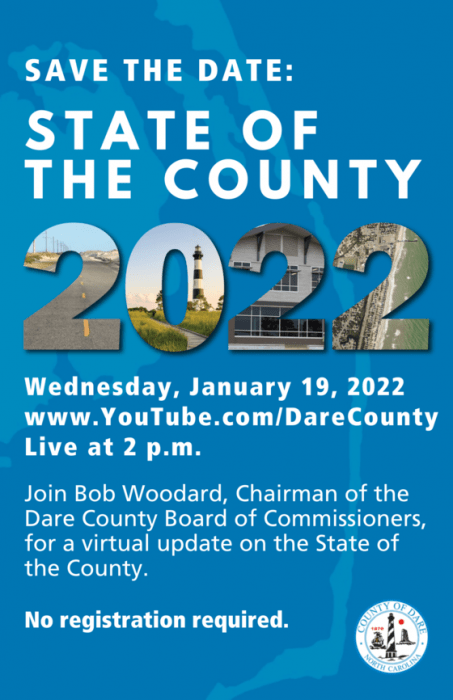 Dare County Board of Commissioners Chairman Bob Woodard will deliver the annual State of the County presentation on Wednesday, January 19, which will highlight the issues and accomplishments in Dare County over the past year, as well as provide updates on projects and plans for 2022.
Due to restrictions on gatherings caused by COVID-19, the event will be live-streamed at 2:00 p.m. on Dare County's YouTube Channel, www.YouTube.com/DareCounty No advanced registration is required to tune into the event.
For highlights from 2021's State of the County presentation, see https://islandfreepress.org/outer-banks-news/avon-beach-nourishment-the-future-of-n-c-12-new-dredge-highlighted-in-state-of-the-county-2021-presentation/.