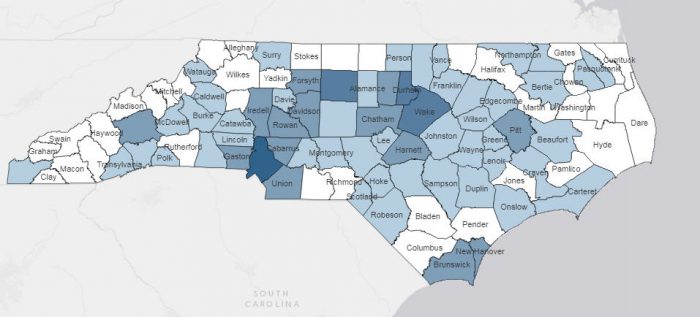 In North Carolina, there are currently 934 cases of COVID-19 in 63 counties. There have been four fatalities in NC associated with COVID-19 and there is evidence of community-wide spread in 31 of North Carolina's 100 counties. In the other 32 counties with positive cases, the cases are linked to travel or direct contact. Currently, the state is reporting 87 hospitalizations across the state from COVID-19 illness.
Dare County has had one positive COVID-19 test result, which was reported on Wednesday, March 25. The Dare County Department of Health and Human Services will continue to report any positive cases as soon as possible. Be sure to access official sources for this information – the Dare County Department of Health and Human Services or the NC Department of Health and Human Services.
Restrictions on entry for visitors and non-resident property owners remain in place. For updated information, visit www.darenc.com/entry.
On Friday, the Dare County Control Group implemented a "Stay Home – Stay Healthy" declaration to become effective today, Saturday, March 28 at 5:00 p.m. Following that announcement, Governor Cooper announced Executive Order 121,  a similar directive with strategic directions for the entire state in response to increasing COVID-19 cases.
In order to provide consistency and eliminate confusion, Dare County has updated the  Stay Home – Stay Healthy declaration to align with the Governor's order and the guidelines that are being put in place statewide.  While the statewide order goes into effect Monday, March 30 at 5:00 p.m., the Dare County "Stay Home – Stay Healthy" order –  which now aligns with the state's order –  will become effective today, Saturday, March 28 at 5:00 p.m., as previously announced.
To view the frequently asked questions regarding North Carolina's Stay at Home Order, click here. To reach the State's COVID-19 information line, call 888-892-1162 or receive updates by texting COVIDNC to 898211.
Essential businesses as defined in the State Order may remain open. Other non-essential businesses must remain closed unless permitted by the Secretary of Revenue. Establishments required to close under previous executive orders must remain closed.
If your business is not included in the state's list of Essential Businesses and Operations and you believe it is essential, you can submit an application to the North Carolina Department of Revenue (NCDOR). NCDOR will review applications to determine whether the business is necessary to properly respond to this COVID-19 pandemic. NCDOR will post on its website a point of contact and procedures for businesses seeking an essential designation.
The Dare County COVID-19 Call Center is open daily from 8:30 a.m. to 5:00 p.m. and can be reached at 252.475.5008. Staff members are available to help address your questions.
For updated information regarding Dare County services and department operations, visit www.darenc.com/covidservices. A list of community resources is available for those impacted by COVID-19 at darenc.com/covidresources.
National Park Service
To minimize potential spread of COVID-19, consistent with federal, state, and local advisories, visitor centers at Cape Hatteras National Seashore (Seashore), Fort Raleigh National Historic Site, and Wright Brothers National Memorial are temporarily closed.
Park lands continue to be open for the purposes of activities described under Dare County's "Stay Home – Stay Healthy" declaration. Visit http://go.nps.gov/beachaccess for the current status of Seashore beaches. Off-road vehicle permits can be purchased at www.recreation.gov. Seashore campgrounds are closed.
The next bulletin will be issued no later than 1 p.m. on Sunday, March 29.