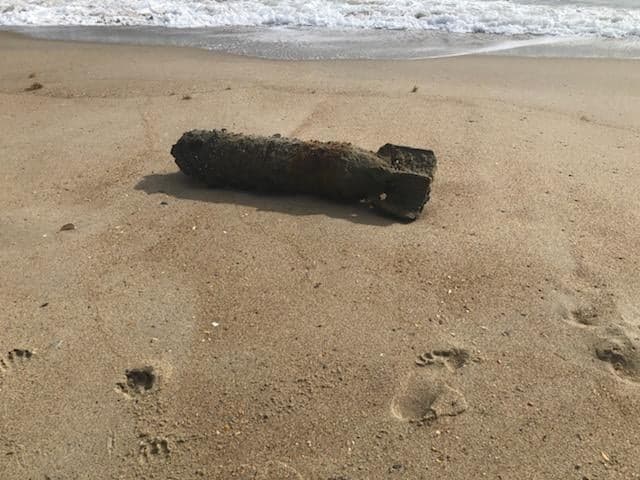 Due to a nearby residential structural fire, the detonation of the buried unexploded ordnance in Buxton is delayed until later this morning or early this afternoon, per a Friday morning update. A specific time of the detonation has not been established.
On Thursday afternoon, the U.S. Navy Explosive Ordnance Disposal (EOD) unit from Norfolk, Virginia, confirmed that an object discovered on Buxton Beach is a live military ordnance.
The U.S. Navy EOD unit has placed the unexploded ordnance (UXO), described as a 100-pound aerial bomb from the World War II era, deep inside the beach near the Cape Hatteras Lighthouse Beach Access parking area.
To ensure visitor safety, a safety perimeter measuring approximately a half-mile has been established around the buried UXO. The following areas are closed until the U.S. Navy EOD unit detonates the UXO and determines that the entire perimeter is safe.
Cape Hatteras Light Station grounds and parking area
Old Cape Hatteras Lighthouse parking area and beach
Cape Hatteras Lighthouse Beach Access and parking area
Buxton Beach Access and parking area