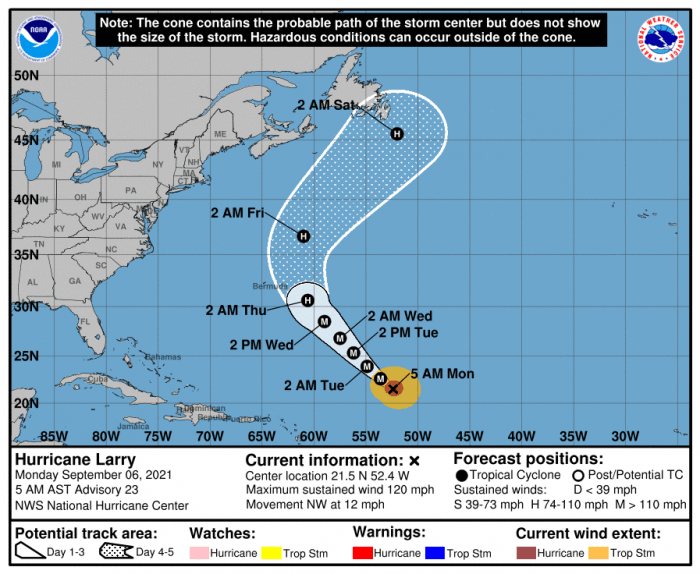 Swells from distant Hurricane Larry will begin to impact the Outer Banks beaches on Tuesday, (and will peak on Thursday and Friday), leading to rough surf and the potential for life-threatening rip currents, per a recent update from the National Weather Service.
Increased swell will produce stronger and more frequent rip currents through the end of the week, creating very dangerous swimming conditions. Minor beach erosion and localized overwash of weak/vulnerable dunes will be possible around times of high tide later this week.
The public is advised to check surf and swimming conditions before heading to the beach, and to stay completely out of the water when a high risk of rip currents is present. The daily beach forecast at www.weather.gov/beach/mhx includes rip current risk levels, and information about other hazards along the beach. In addition, visitors are encouraged to sign up for text alerts from Outer Banks lifeguards, ocean rescue agencies, and the National Weather Service by texting "OBXBeachConditions" to 77295.
For more information on the local forecast, visit www.weather.gov/mhx for general weather information, or the National Weather Service office in Newport / Morehead City's Facebook page at https://www.facebook.com/NWSMoreheadCity/.