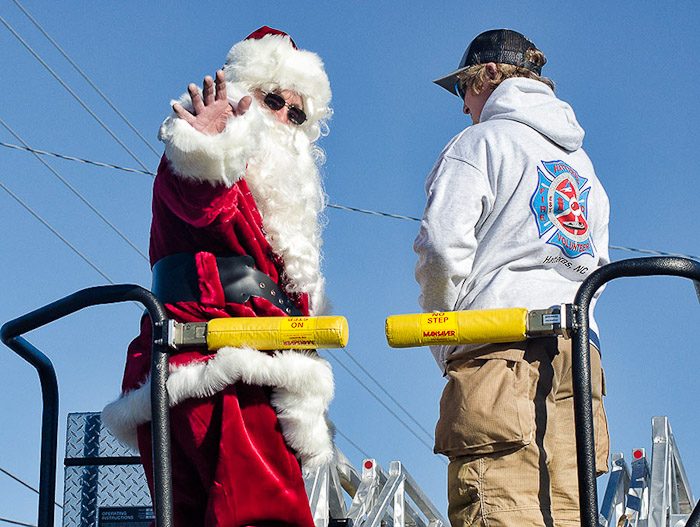 Despite a bit of rain and wind in Saturday morning's weather forecast, organizers confirmed that the 28th Annual Hatteras Village Christmas Parade is still set for 2 p.m. on Saturday, December 14, and off-island Hatteras fans can watch the parade live on the Island Free Press.
The festivities begin at the Graveyard of the Atlantic Museum, which will also be hosting their annual "Holidays on Hatteras" event – a day-long annual celebration with children's crafts, live entertainment, and festive refreshments. The ongoing fun is from noon to 5 p.m., and the full details of Holidays on Hatteras can be found here.
In-person attendees can catch the parade from multiple spots in Hatteras village, as the parade route follows N.C. Highway 12 from the museum to Eagle Pass Road.
To watch the parade from wherever you are, tune into the Island Free Press's Facebook page at https://www.facebook.com/IslandFreePress/ at 2 p.m. for a continual view of the action in real-time. The coverage will also be on our website for readers who do not have access to Facebook.