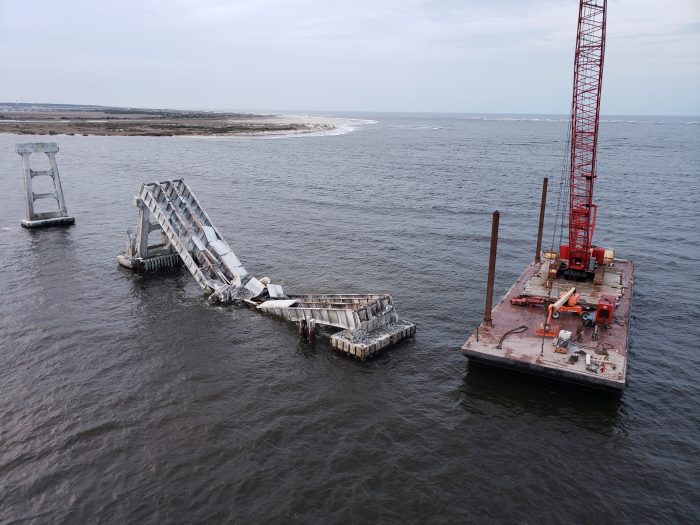 A federal investigation is underway of the incident that killed a worker Wednesday evening during the final stages of demolition of the Herbert C. Bonner Bridge over Oregon Inlet.
Since it happened over a navigable waterway, the U.S. Department of Labor's Occupational Safety and Health Administration has taken charge of the probe which could take several months.
Jose Armando Maqueda Mejia, who family and friends called El Guero, 46, of Manns Harbor, died when the last remaining horizontal structure of the bridge built in 1963 fell more than 90 feet to the surface of the inlet.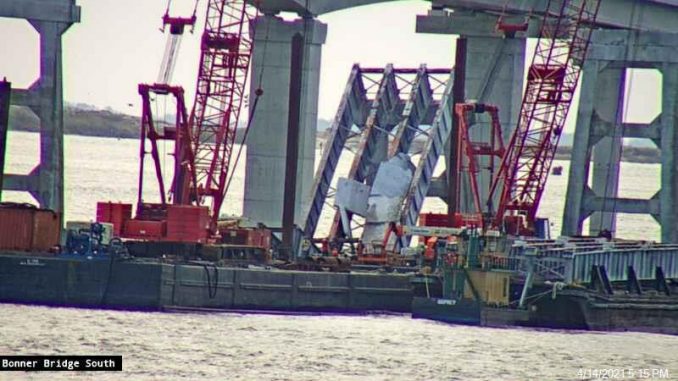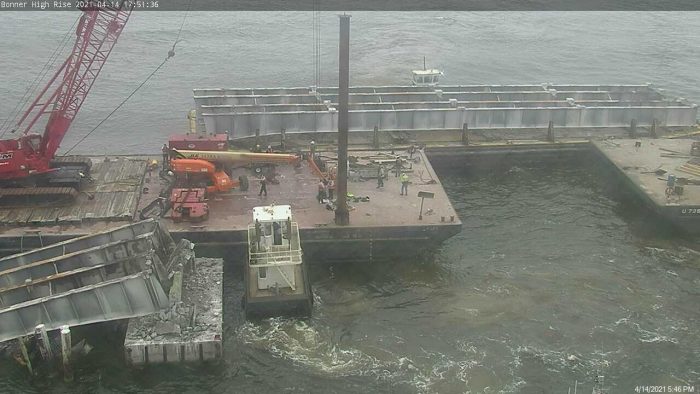 PCL Constructors is the lead contractor on both the construction of the Marc Basnight Bridge and demolition of the Bonner Bridge.
"It's too early to know when OSHA will wrap up its on-scene investigation, but PCL might be able to start back on other parts of the demolition project (in the coming week)," N.C. Department of Transportation spokesperson Tim Hass said Thursday.
Demolition began in 2019, shortly after the Basnight Bridge opened to traffic. The southern end of the Bonner is being converted into a public fishing pier and was not involved in the collapse.
Shoaling along the ocean sandbar
 slowed the Bonner demolition process which was expected to only take around 6 to 8 months after N.C. 12 was moved to the new span.
The conditions prevented barges from leaving the inlet with the concrete remains that were being placed along several artificial reefs offshore.
As the bridge was being dismantled, the concrete road deck and guardrails were cut apart and stacked on the support beams. It was then loaded on to barges, followed by the steel beams.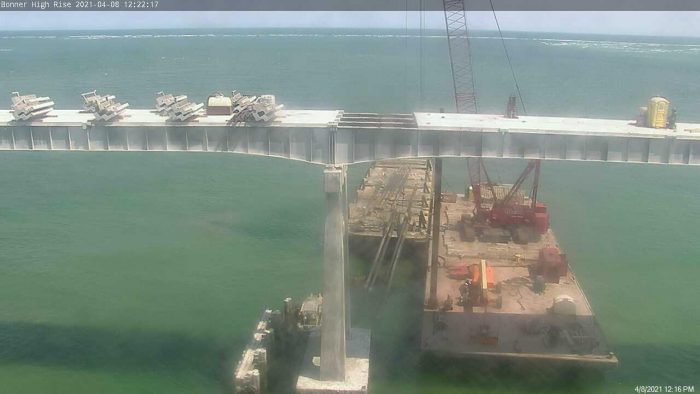 The northern steel sections had been lowered to a barge sometime in the 24 hours prior to the collapse. The southern section was in the process of being unloaded of the concrete when it fell.