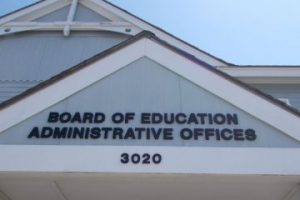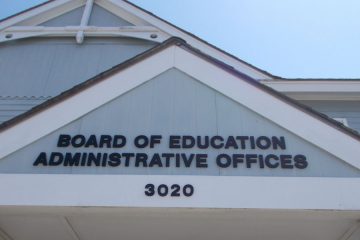 Five candidates have applied to fill the vacant District 2 Dare County Board of Education seat created when former Board Member Ben Sproul took office as the new mayor of Kill Devil Hills in December.
According to Dare County Board of Education Chairperson Bea Basnight, the candidates who submitted applications by the Jan. 6 deadline are Jen Alexander, Susan Bothwell, Kyle Eaker, Dawn Edwards and Harvey Hess. The six current members of the board will make the appointment and a discussion of the matter is on the agenda for the board's regular Jan. 14 meeting.
Whoever is appointed will hold that District 2 seat until November 2020, when it is contested in the general election. And two of those seeking the temporary appointment, Alexander and Bothwell, are the two candidates who will compete for that seat in the fall election for a four-year-term.
One new circumstance surrounding this situation is the fact that school board elections are now partisan affairs, with candidates running with a party affiliation. As Basnight notes, since Sproul was last elected in 2016 when partisan elections were not in effect, there is no party affiliation required in making the temporary appointment to fill his seat.
But in this fall's race, Alexander is running as a Democrat and Bothwell is a Republican. And while there are a number of factors that could determine the outcome of that race, it would likely be considered to their advantage if either Alexander or Bothwell received the appointment to fill the seat in the months before the election.
On the current board, Republicans outnumber Democrats by a 4-2 majority. The registered Republicans are Joe Tauber, David Twiddy, Mary Ellon Ballance and Frank Hester. The registered Democrats are Margaret Lawler and Bea Basnight.