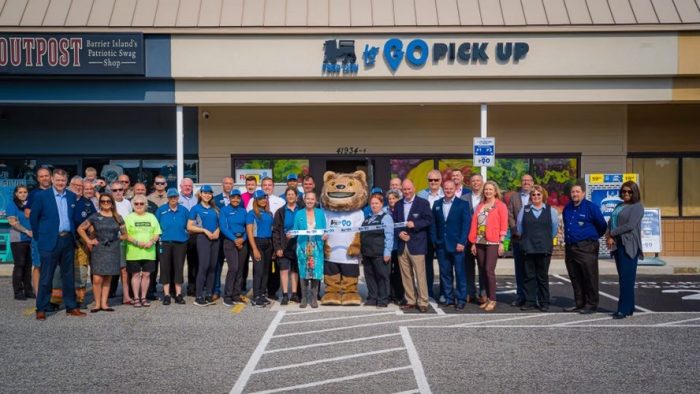 On Thursday, May 20, the Food Lion grocery store officially opened its new Food Lion To Go services and storefront, which is located next to its main store in the center of Avon.
The separate storefront is the first of its kind in Food Lion's 65-year history, as while to-go services are available at most of the chain grocery store's locations, they are typically offered within the existing store itself. The new addition includes an expanded quick-pick area where items such as ice, propane, or seasonal merchandise that customers may have forgotten in their order are easily accessible at the time of their pick up.
Customers can place orders for same-day pick-up through the Food Lion To Go app or via https://shop.foodlion.com/.
The way the online service works is as follows:
Visit shop.foodlion.com or open the Food Lion To Go app.
Enter your zip code and select the closest participating store.
Add groceries and essentials to your virtual cart.
Choose a pickup window, (same day or up to seven days in advance), and check out.
Once your order is received, a To Go shopper picks, packs, and stores the order until you arrive, then loads it in your car. Patrons will also be able to communicate with the shopper in real time about substitutions and questions.
Food Lion To Go is currently available seven days a week from 10:00 a.m. until 8:00 p.m. For more information on the new service, visit https://www.foodlion.com/.