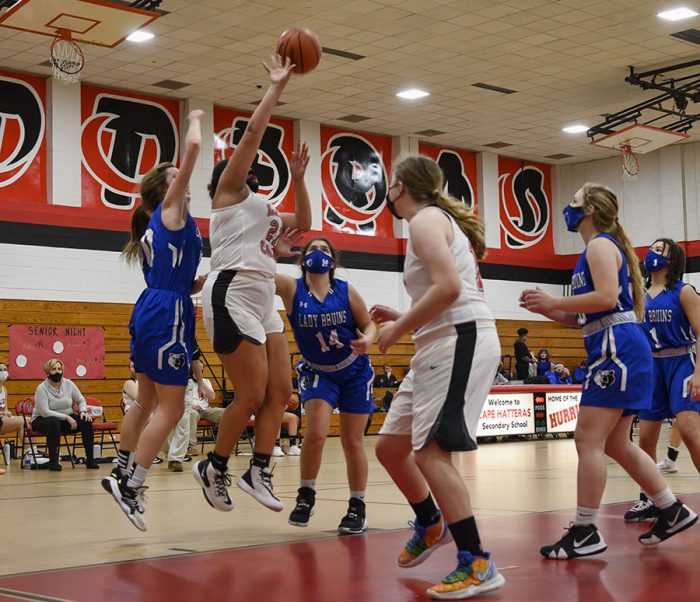 The Cape Hatteras Varsity Lady Canes basketball team and the JV Boys basketball team will be matched up against First Flight of Kill Devil Hills on Friday evening, and both games will be streamed live for parents, friends, and fans who want to watch all the action.
The JV Boys Basketball vs First Flight Boys Basketball game will be held on Friday, January 29, at 4:30 p.m., while the Varsity Girls Basketball vs First Flight game will also be held on Friday, January 29, at 5:45 p.m. Both games will be played at home, at the Cape Hatteras Secondary School in Buxton.
Links to both of the games are below, and the public can tune in at any time to cheer on our 'Canes!
For Varsity Girls Basketball Game: https://youtu.be/t4B5K8SAxWo
For JV Boys Basketball Game: https://youtu.be/w_8jlrcjb6o