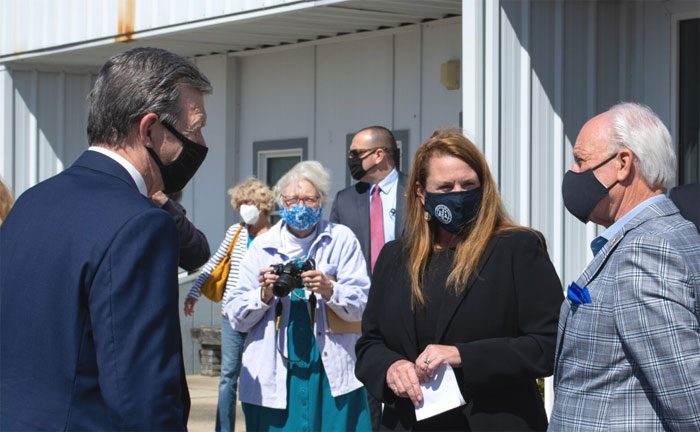 Yesterday Gov. Roy Cooper and state Department of Health & Human Services Secretary Dr. Mandy Cohen visited the Dare County COVID-19 vaccine clinic in Kill Devil Hills.
Dare County was commended for having one of the highest vaccination rates in North Carolina with 47.6 percent of adults at least partially vaccinated and 36.7 percent of adults fully vaccinated.
For more information, or to register for a COVID-19 vaccination appointment, visit www.DareNC.com/Register4Vaccine.