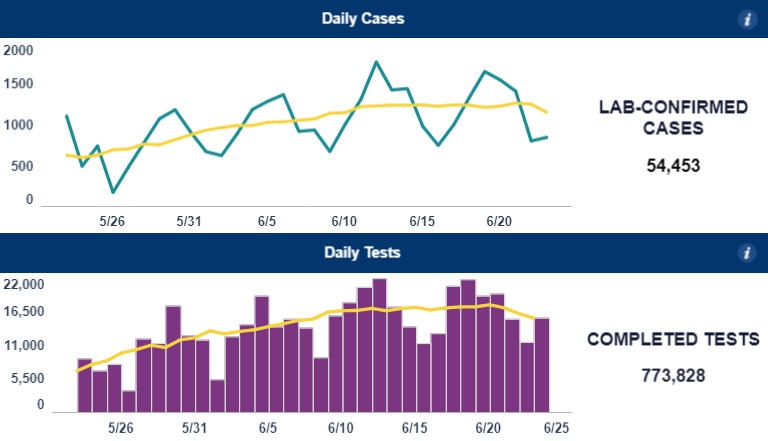 Governor Roy Cooper is expected to announce whether North Carolina will enter Phase 3 of the three-phased plan to lift restrictions in the state at a televised update on Wednesday afternoon.
North Carolina is currently under Phase 2 of the governor's "Safer At Home" executive order, which was implemented on May 22, and which is set to expire on Friday, June 26.
Under Phase 3, the following changes could occur:
Lessen restrictions for vulnerable populations with encouragement to continue practicing physical distancing
Allow increased capacity at restaurants, bars, other businesses, houses of worship and entertainment venues
Further increase the number of people allowed at gatherings
Continue rigorous restrictions on nursing homes and congregate care settings
The update from the Emergency Operations Center in Raleigh will be broadcasted live at 3 p.m. on Wednesday and can be viewed via https://www.ncdps.gov/storm-update.