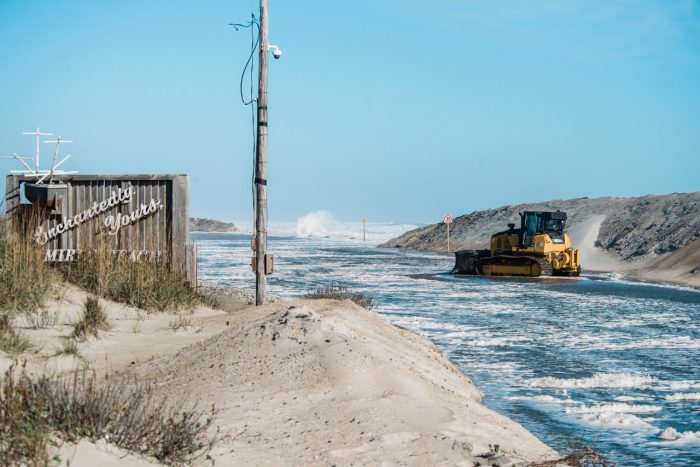 Governor Roy Cooper declared a State of Emergency on Monday, November 15, for Dare and Hyde counties, in order to allow the state access to federal funds for continued repairs after the November 7-9 storm that affected the Outer Banks.
The coastal low pressure system resulted in multiple rounds of ocean overwash over 72 hours, which in turn led to the closure of N.C. Highway 12 from Rodanthe to Oregon Inlet for roughly two days. Dune breaches occurred along several stretches of the highway, and particularly on Pea Island, and NCDOT repairs are ongoing.
"This state of emergency will help our Department of Transportation get federal funds to pay for the costs associated with this storm, including repairs to the dunes that protect the highway," said Governor Cooper.
The State of Emergency is in effect for Dare and Hyde counties for 30 days, or for the duration of the emergency, whichever is less.