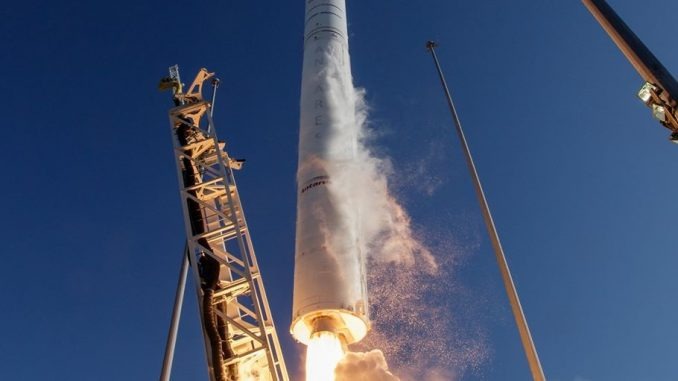 The weather forecast looks just about perfect to be able to see from everywhere in northeastern North Carolina a rocket launching from the Virginia Eastern Shore on its way to the International Space Station
A Northrop Grumman Antares rocket is scheduled for liftoff at 5:39 p.m. EST, Sunday, February 9, from the Mid-Atlantic Regional Spaceport at NASA's Wallops Flight Facility.
The launch may be visible, weather permitting, to residents throughout the mid-Atlantic region and possibly the East Coast of the United States.
It will appear like a pin-prick of light with an exhaust trail moving across the northeast sky about 90 seconds after launch when viewed from the Outer Banks.