Hatteras Island Youth Education Fund provides more than $22,500 in grants for local teachers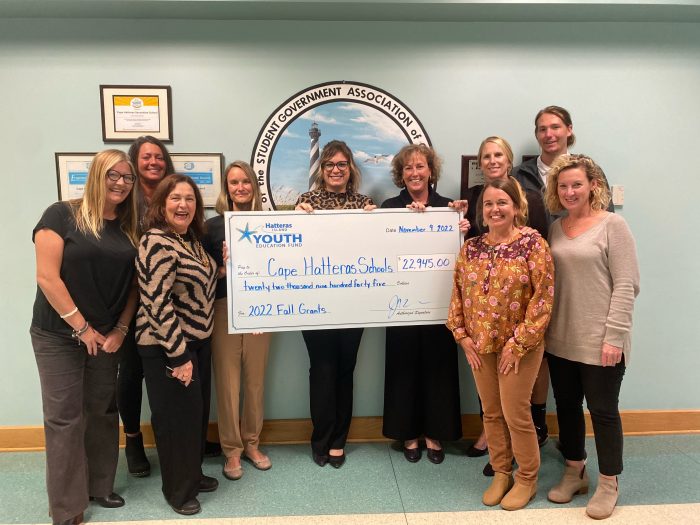 The Hatteras Island Youth Education Fund (HIYEF) recently distributed $22,568.33 to local teachers for projects at the Cape Hatteras Elementary and Cape Hatteras Secondary Schools, while receiving a new influx of donations from local fundraisers and organizations.
During their Fall Grant Cycle, HIYEF funded ten different projects which included several out-of-state field trips, a Veterans' Day Appreciation event, student-led supplies for the Science Olympiad competition, and classroom resources to expand student growth in reading and writing.
Also included in this grant cycle was funding for technology updates to CHSS' theatre to support a new beginning of the CHSS drama program under a new Director, Blake Taft.
"There are many exciting things happening in Cape Hatteras Schools through our amazing teachers and administration," stated Kelly Williams, HIYEF Grant Coordinator. "Hatteras Island Youth Education Fund could not be more grateful to be at the heart of these projects for the students of Hatteras Island!"
Officially established in 2011, HIYEF supports the educational needs of students on Hatteras Island by providing equipment, materials, and experiences that would otherwise not be available through public funding.
While the non-profit organization secures a large portion of its funds through two big annual events: the Memorial Day Shore Break 5K and the upcoming Thanksgiving Day Surfin' Turkey 5K and Puppy Drum Fun Run, additional donations were also collected in 2022 from other sources and events.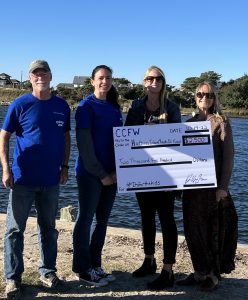 Nita Wage, with support from Hatteras Island Board Sports (HIB) owner Kevin Scalia and many volunteers, put together a fundraiser for HIYEF called the Looks of Summer in 2022. "Joe and Tami Thompson graciously offered to host the fundraiser free of charge at the Klub Koru location at which HIYEF was the recipient of all proceeds," said Williams, noting that the proceeds from the event totaled $3,398.00.
In addition, HIYEF recently received $2,500 from Capital City Four Wheelers Club, which was the split proceeds from their fall fishing tournament's charity raffle.
"We are so thankful for the people that support this [organization] through sponsoring, volunteering, and participating," said Williams. "We always say 'it's for the kids,' so we want to thank you for showing up for the children of Hatteras Island in such a big way. We hope to see you all this Thanksgiving morning for another great year of trotting together!"
For more information on the upcoming Thanksgiving Day Surfin' Turkey 5K and Puppy Drum Fun Run on November 24, click here.
For more information on the Hatteras Island Youth Educational Fund, which includes upcoming events and ways to donate, visit their website at https://www.hatterasyouth.com/.