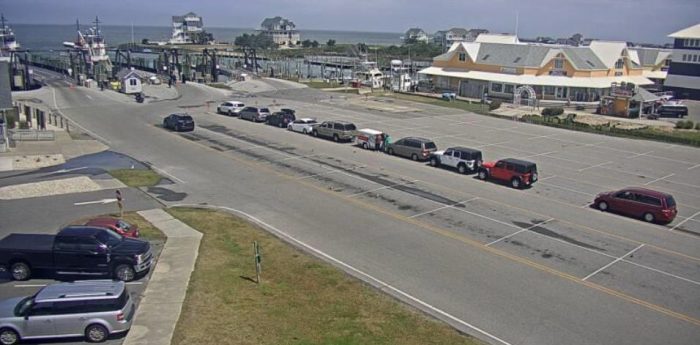 The Hatteras-Ocracoke ferry has resumed service as of 11:00 a.m. on Thursday, per an update from the North Carolina Department of Transportation's Ferry Division.
Ferry service has been suspended since Sunday, due to a multiple-day nor'easter and high winds that impacted the Outer Banks.
The current schedule for Thursday, May 12, is as follows:
Departures from Hatteras: 11 a.m., 12 p.m., 1 p.m., 2 p.m., 3 p.m., 4 p.m., 5 p.m., and 6 p.m.
Departures from Ocracoke: 12:30 p.m., 1:30 p.m., 2:30 p.m., 3:30 p.m., 4:30 p.m., 5:30 p.m., 6:30 p.m., and 7:30 p.m.
The evening schedule will be announced once the NCDOT gets ferry crews back into place after N.C. Highway 12 reopens. For more information on the current and upcoming schedule, visit https://twitter.com/NCFerryHatteras or https://www.facebook.com/NCFerries.