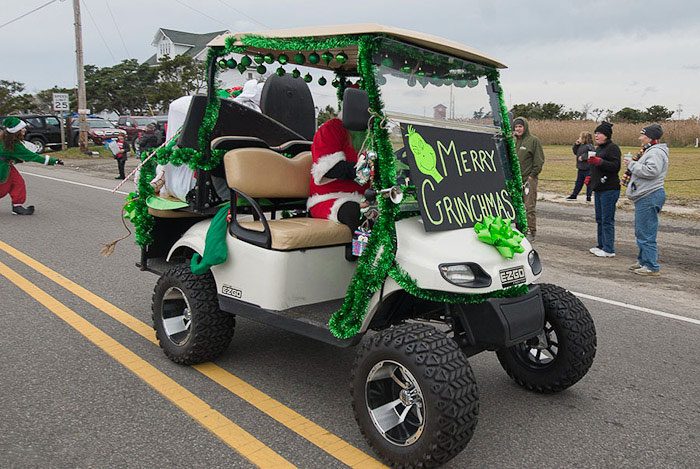 The annual Hatteras Village Christmas Parade is celebrating its 28th year in 2019, and the community is invited to head to the heart of the village to join in a full afternoon of holiday-infused celebration.
The festivities begin at the Graveyard of the Atlantic Museum, which will also be hosting their annual "Holidays on Hatteras" event.
Holidays on Hatteras is a day-long annual celebration with children's crafts, live entertainment, and festive refreshments. The ongoing fun is from noon to 5 p.m., and the full details of Holidays on Hatteras can be found here.
The Graveyard of the Atlantic Museum is also serving as the staging point for the Hatteras Village Christmas Parade, and this year's winners will be announced at the museum shortly after the parade ends.
Longtime parade organizer Dennis Robinson says that parade entrants are still welcome to sign up and march along the village route, which starts at the museum and follows N.C. Highway 12 to Eagle Pass Road "I think the parade is a kick off to the holiday season – and there are just so many people who come every year to enjoy it," says Robinson. "All we need now is more entries!"
Last year's parade had roughly 30-40 participants, and more are always welcome. To sign up as a parade participant, email dennisr@midgettrealty.com.
2019's Hatteras Village Christmas Parade will also be streamed live on the Island Free Press!
For the first-time ever, the Island Free Press will also be providing live coverage of the annual parade as it winds through Hatteras village. Stay tuned on how to watch the upcoming parade in real time, starting at 2 p.m. on Saturday, December 14.