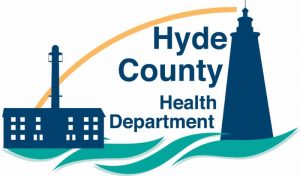 The Hyde County Health Dept. released the following update for Tuesday, September 21, which provides information on the county's current COVID-19 case count, as well as additional information on vaccinations in the county.
COVID-19 cases spiked during mid to late August, but have waned somewhat during mid-September.  As of Friday, September 17, 2021 there were 32 active cases.  Unfortunately, Hyde County has lost 11 of its residents to this virus.  Of the total 770 cases we have had, 7 of those were breakthrough cases, which are cases experienced by people post-vaccination.
Please spread the word to your family and friends that the vaccine is available to anyone 12 years of age and older, and is free of charge.  Call the Hyde County Health Department at 926-4467 to schedule an appointment.  Additional doses are available for those who are immunocompromised.  More information will come later about booster doses.
Monoclonal antibodies are available for treatment to those infected with COVID-19 who are at high risk of severe outcomes or death, if provided the treatment within the first 10 days of the COVID-19 sickness.  To get monoclonal antibodies, talk to your health care provider or find a treatment center.
Do not forget about influenza.  You can get the vaccine at the Hyde County Health Department.  Please call us for an appointment at 926-4399.
To reduce your chances of contracting or spreading many of the respiratory driven viruses (common cold, RSV, COVID-19, FLU) wash your hands frequently especially after touching commonly touched items like door handles, shopping carts, etc.; cover your mouth and nose when you cough or sneeze; avoid close contact with people who are sick; stay home if you are sick; avoid touching your eyes, nose or mouth.
For questions about COVID, such as testing or wanting the vaccine, call 926-4467.  For questions about Flu, call 926-4399.