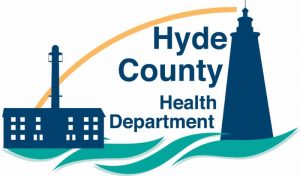 The Hyde County Health Dept. released the following update for Friday, July 23, which provides information on the county's current COVID-19 case count, as well as additional information on vaccinations in the county.
As of July 23, 2021, Hyde County has vaccinated 2,904 individuals with at least one dose of COVID vaccine, which is 59% of our population. We have 2,732 fully vaccinated individuals, which is 55% of our population.
However, our active case count has gone from zero to two as of Friday. This is a small number of cases, but also indicates that COVID is still in our community, and will transmit accordingly. Now is the time to be extra vigilant, as indications are that COVID-19 will rise in our communities again.
Getting vaccinated will certainly protect you from getting severely ill or dying from COVID-19. Because the vaccine is not 100% effective, some people may continue to get COVID, but at a lesser degree of severity. Many people who get vaccinated will not get the virus at all.
Cases are on the rise in NC and in surrounding counties. Hyde cases (though only 2) have occurred this week, and testing inquiries are on the rise. Because the Delta variant is prevalent and so highly contagious, now is the time to take action. Our kids will be entering school soon, which gives us even more reason to get vaccinated, and to vaccinate them if they are 12 years of age or older.
To make an appointment, please call the Hyde County Health Department at 926-4467 Monday through Friday between the hours of 8:00 a.m. and 5:00 p.m.