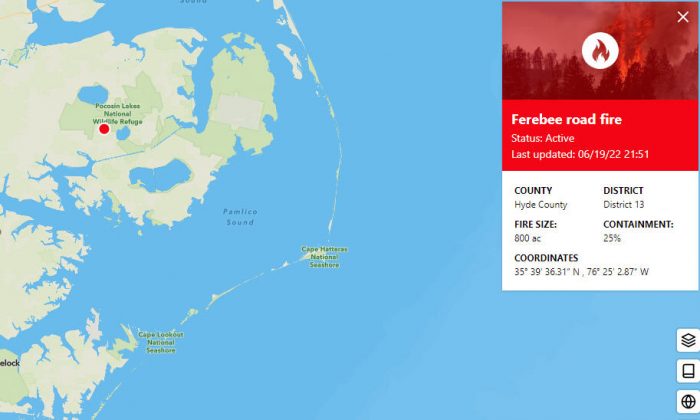 An 800-acre wildfire on the Hyde County mainland is leading to smoke sightings along the Hatteras Island soundside, per multiple reports.
The fire started at around 4:30 on Sunday afternoon, June 19, near the Ponzer community in Hyde County. Initially encompassing 500 acres, the fire grew on Monday to 800 acres, and officials report that as of Monday morning, approximately 25% of the fire is contained.
The North Carolina Forestry Association, Hyde County Emergency Management, and Hyde County Sheriff's Office are responding to the fire. There have been no injuries or damage to structures reported in the area as of Monday.
The cause of the fire is unknown, but an investigation is ongoing.