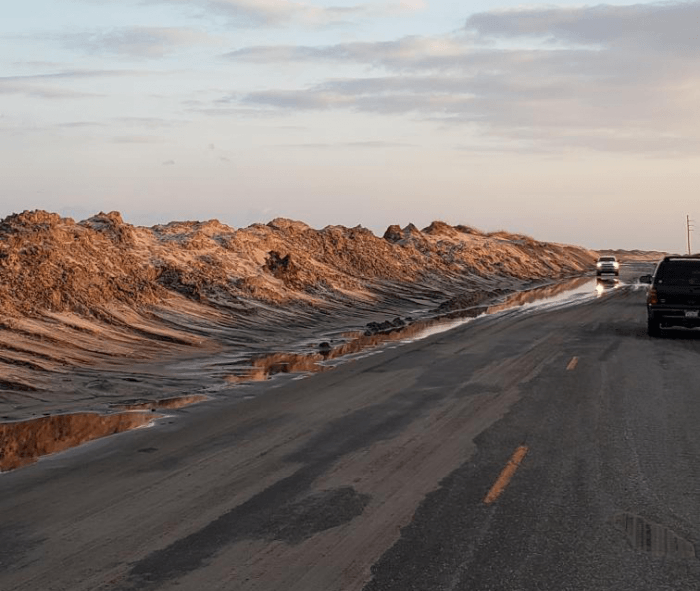 N.C. Highway 12 opened to vehicles from Rodanthe to Oregon Inlet on Wednesday at noon, and travelers reported that there was minimal sand and standing saltwater along the entire stretch of the recently reopened highway.
Small patches of saltwater and sand piles were reported in central Avon, just north of Rodanthe, and just south of Oregon Inlet as of Wednesday morning, however, the majority of ocean overwash that accompanied the past weekend's nor'easter had mostly disappeared.
N.C. Department of Transportation (NCDOT) crews have been continually working since last weekend to remove sand and water from N.C. Highway 12, which was closed from 5 p.m. on Saturday until midday Wednesday.
Travelers along the highway also reported that sand dunes have been re-established in areas where major overwash had occurred, and specifically in the Mirlo Beach area and just south of Oregon Inlet.
Motorists traveling along N.C. Highway 12 and adjacent roadways should drive slowly and stay alert, as some water and sand remains on the road, and NCDOT maintenance crews are still working to fortify damaged dunes.