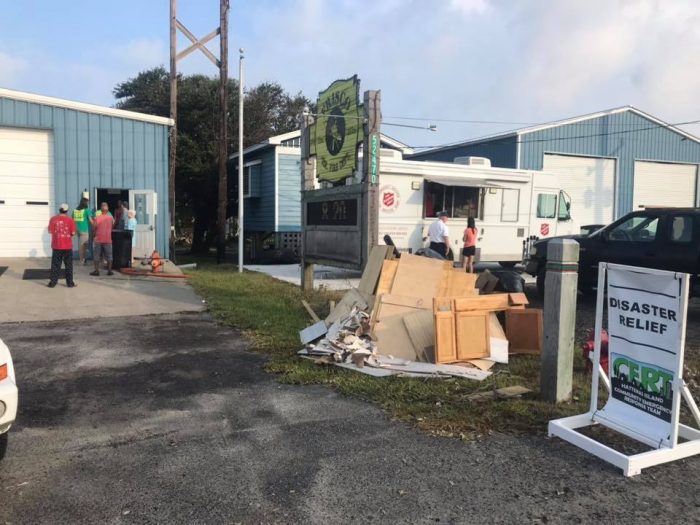 Multiple sites on Hatters Island are offering supplies for residents in need, while Ocracoke Island continues to collect and distribute donations to residents. Hatteras Island opened to non-resident property owners and employees of non-critical businesses on Sunday, and the Tri-villages will open to visitors on Tuesday, while Ocracoke Island permanent residents will be allowed to return home on Monday.
Additional updates for Hatteras and Ocracoke islands as of 9:30 a.m. on Monday include the following:
Ocracoke Island:
Starting Monday, September 9, permanent Ocracoke residents will be allowed to come back to the island.
Residents must have a green re-entry pass or a Hatteras priority boarding pass sticker on their vehicle to board the ferry to Ocracoke Island.
Ocracoke Island residents should be aware that limited resources are available on the island, and that their home may not be habitable. Ocracoke Island still does have power, and is under a boil water advisory. There are also no shelters on the island for displaced residents to use. Residents should make sure they bring anything they may need for day-to-day life when they return.
The ferry schedule for Monday, September 9 will be as follows:
Hatteras to Ocracoke-Silver Lake: 7:30 a.m., 9:30 a.m., 1:30 p.m., and 3:30 p.m.
Ocracoke-Silver Lake to Hatteras: 10:30 a.m., 12:30 a.m., 4:30 p.m., and 6:30 p.m.
Only high-clearance vehicles will be allowed on the Hatteras-Silver Lake route.
In addition, the Ferry Division's Pamlico Sound routes will be on the following schedule:
Swan Quarter to Ocracoke: 7 a.m., 9 a.m., 11 a.m., 1 p.m., 3 p.m., and 5 p.m.
Ocracoke to Swan Quarter: 10 a.m., 12 p.m., 2 p.m., 4 p.m., 6 p.m., and 8 p.m.
Cedar Island to Ocracoke: 8 a.m. and 2 p.m.
Ocracoke to Cedar Island: 11 a.m. and 5 p.m.
Hyde County DSS and Trillium Health Resources will have disaster counseling available in Ocracoke on Monday, September 9, from 2-5 p.m. and September 10 through September 14 from 8 a.m.-5 p.m. at the Lifesaving Church – Ocracoke Assembly of God on Lighthouse Rd.
Hyde County Health Department will administer free tetanus shots on Tuesday, September 10, 2019 at the Ocracoke Fire Department starting at 10:30 a.m. Mainland residents that wish to receive tetanus shots, please call 252-926-4399 to make an appointment at the Health Department in Swan Quarter.
Hatteras Island Updates
Dare County trash collection will resume its the regular schedule beginning Monday, September 9. Not all areas are accessible for trash trucks, but every effort will be made to pick up trash.
Details have not been finalized for debris pickup, but as the recovery process begins, please begin piling storm related debris into FOUR SEPARATE PILES onto the right-of-way at least 30 feet from fire hydrants. Visit http://www.darenc.com/hurricanedorian/ for information on how to separate debris and to receive updates as details are finalized.
Clean-up kits and supplies are available at multiple locations throughout the island. The Fire departments in each village are generally the staging areas and the place where volunteers get their directions.
Updates on where to obtain resources as needed are as follows: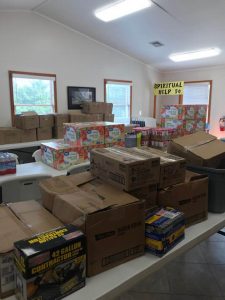 The Avon Volunteer Fire Department has clean-up kits and drinking water available to those who had water in their homes due to Hurricane Dorian. Please stop by the department to pick up supplies and for information on what help is available. A representative of the United Methodist Men will be at the station starting on Monday to take down the names of those who need help with cleaning their homes, and work crews will be available starting Tuesday.
Donations and cleaning supplies are also located at St. John United Methodist Church in Avon. Residents can stop by on Monday to get what they need.
The Frisco Fire Station reported that volunteers will be at the station all day handing out cleaning supplies, trash bags, and getting names and information from people who have damages. They are also getting a list of volunteers together.
The Salvation Army will continue to provide three meals a day on Hatteras Island on Monday at two locations: the Old PNC Bank in Buxton and the Frisco Fire Department. Mealtimes at both locations are 8 a.m. for breakfast, 12 p.m. for lunch, and 6 p.m. for dinner.
Chicamacomico Banks Water Rescue reported that clean-up kits and tarps were delivered by boat to Ocracoke Saturday, and on Sunday, the team delivered many cases of water to Frisco to be distributed as needed.
Additional updates for Hatteras Island on services and resources
Cape Hatteras Electric Cooperative announced on Monday morning that they will be working to finish restoration efforts today. "A big thank you to the Lee Electrical Construction, Inc. crews who have been here since Saturday," said CHEC in a social media statement. "Your help got us up and running quickly and has been greatly appreciated by all!"
A number of stores and businesses have opened, which includes Frisco Rod and Gun, Conner's Supermarket, and Ace Hardware – which all opened Saturday – and Village Red & White of Hatteras and Food Lion, which opened Sunday. Hours of operation may fluctuate for businesses, based on individual storm damage.
Hatteras Island residents and property owners who want to donate totes and boot socks for Ocracoke Island residents, as well as box fans and extension cords, can drop off these items at the Hatteras Fire Station, care of Jeremy Hicks.
Off-islanders: If you would like to donate totes, please ship them to: Midgett Realty 57783 NC Hwy 12 Hatteras NC 27943. Please add a note to the shipping label "Dorian Supplies".
Dare County is available to help Hatteras Island residents in need. Please contact the Department of Health and Human Services at 252.475.4196 if you or someone you know needs assistance. In areas of the county most impacted by the storm, relief workers will be in the field knocking on doors, but please reach out and let county officials know if you need assistance.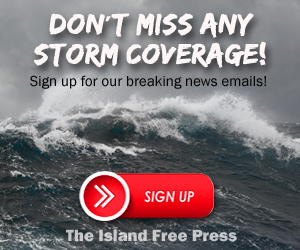 The 2019 Day at the Docks event, which was scheduled for September 13-14, has been canceled.
All Dare County Schools will be closed on Monday, September 9, for all students and school staff.
Cape Hatteras National Seashore remains closed to all public use. Additional resources from the National Park Service arrived Sunday to aid in damage assessments and mitigating immediate risks to life safety.
Folks who want to donate funds towards recovery efforts can contact the Outer Banks Community Foundation (OBCF) at www.obcf.org/disaster or the Cape Hatteras United Methodist Men, which is a local organization that has been assisting Hatteras Island for 40 years.
Checks can be mailed to:
Cape Hatteras United Methodist Men
PO Box 1591, Buxton, N.C. 27920
Checks should be marked "Hurricane Dorian Relief" and receipts will be sent. 100% of donations are used to address the needs of islanders.