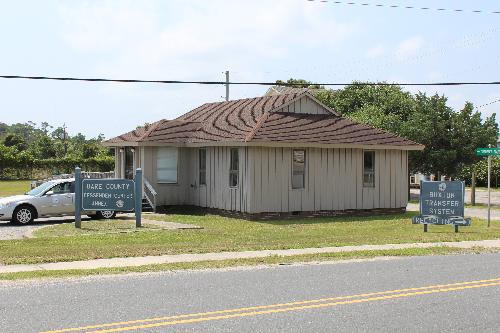 Arrangements have been made to accept public comments from the Fessenden Center Annex in Buxton during the Planning Board meeting on Monday night, per Donna Creef, Planning Director for Dare County.
Monday's Planning Board meeting has garnered attention by island residents and visitors this past week, due the Planning Board's scheduled consideration of a text amendment to the C2-H General Commercial Zoning District in northern Hatteras village.
The Request to Amend C-2H General Commercial Zoning to Add Mixed Use Development as a Conditional Use stems from a proposed hotel project that would potentially have six stories and a rooftop amenity.
It is the very first step in the process, and is an opportunity for the Planning Board, (a seven-member advisory board for the Dare County Board of Commissioners), to review the proposed amendment to the current commercial standards in this specific zone.
After the upcoming June 10 discussion, the Planning Board will likely schedule a public hearing sometime in July before proposing a recommendation to the Dare County Board of Commissioners, who are not involved in the conversation until the Planning Board has made their determination.
The Fessenden Center Annex building is located at 47017 Buxton Back Road Buxton, and the meeting is scheduled for 6 p.m. on Monday, June 10, and is held in Manteo.
More information about the hotel project via a recent Island Free Press Editor's Blog is available here.