N.C. COVID-19 case count up to 1,857 with 16 fatalities as of Thursday
In North Carolina, there are currently 1,857 cases of COVID-19 with 28,679 tests complete, per a Thursday morning update from the North Carolina Department of Health and Human Services. On Wednesday, there were 1,583 reported cases.
There have been 16 fatalities in N.C. associated with COVID-19. Currently, the state is reporting 184 hospitalizations across the state from the COVID-19 illness.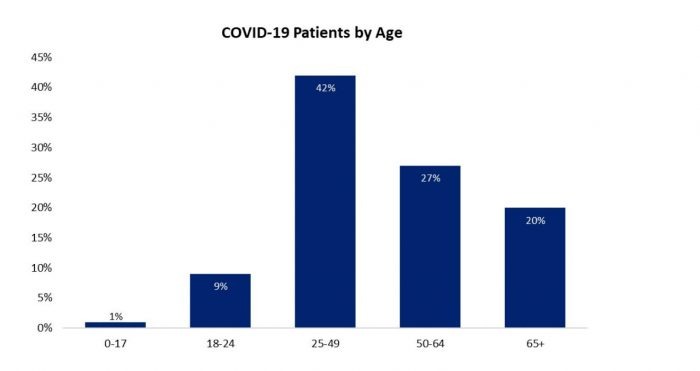 North Carolinians ages 25 to 49 make up the bulk of reported cases at 42%.
Ages 50-64 make up 27% of cases, ages 65 and over make up 20% of cases, and ages 18-24 make up 9% of cases.
Mecklenburg County. (Charlotte area). has the highest number of cases with 495, while Wake County is reporting 234 cases, and Durham County is reporting 147 cases.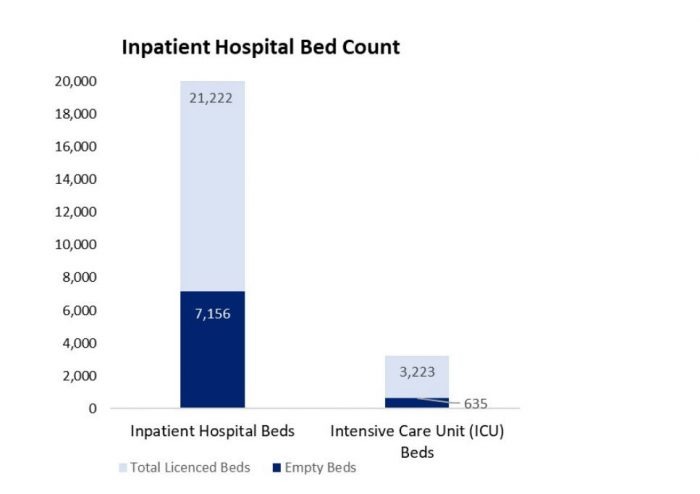 Currently, the state is reporting  3,223 total Intensive Care Unit (ICU) beds, with 635 empty, as well as an increased 21,222 Inpatient Hospital Beds, with 7,156 empty. This number reflects 87% of hospitals reporting statewide.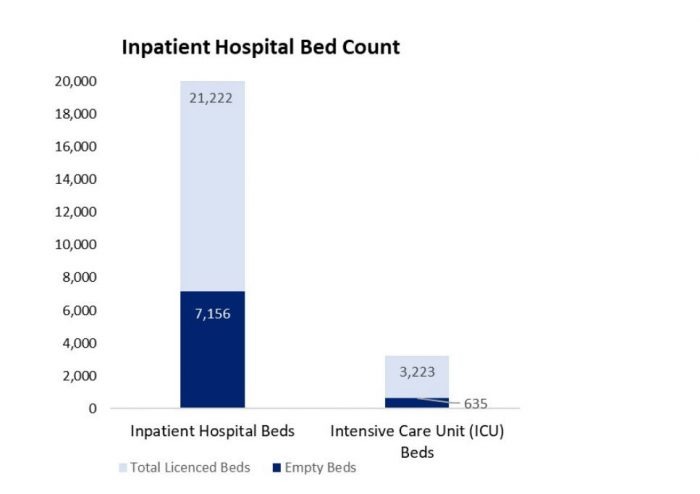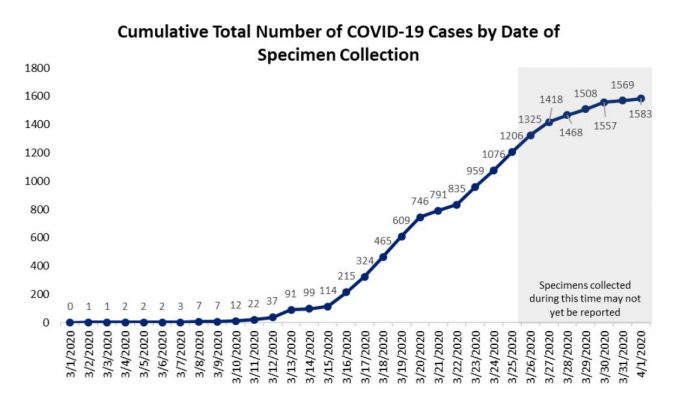 North Carolina will continue to track and post the number of laboratory-confirmed COVID-19 cases. However, it is important to recognize that there are many people with COVID-19 who will not be included in daily counts of laboratory-confirmed cases, including:
People who had minimal or no symptoms and were not tested.
People who had symptoms but did not seek medical care.
People who sought medical care but were not tested.
People with COVID-19 in whom the virus was not detected by testing.
Therefore, the number of laboratory-confirmed cases through testing will increasingly provide a limited picture of the spread of infections in the state as COVID-19 becomes more widespread and the number of people in the first three groups above increases.