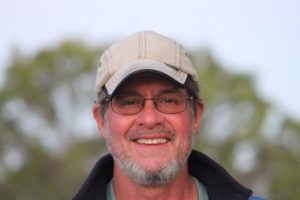 The name of the swimmer who went missing on July 3 near Oregon Inlet has been released. 60-year-old John Carmichael Healy from Raleigh was last seen swimming on a boogie board near Oregon Inlet on the morning of July 3, approximately ¾ mile south of ORV Ramp 4.
Coast Guard Station Oregon Inlet boat crews and a MH-60 Jayhawk helicopter from Air Station Elizabeth City searched throughout the day Wednesday, alongside other federal, state and local agencies.
During search operations, a Coast Guard crew found his boogie board in the water between the remaining section of the Bonner Bridge and the Marc Basnight Bridge.
The Coast Guard suspended their search Wednesday night, after saturating the search area with multiple assets and other agencies.
Coast Guard crews worked alongside Dare County, North Carolina Parks Service, Cape Hatteras National Seashore park rangers and North Carolina Marine Patrol. Search operations were conducted for sixteen and a half hours and the search area covered over 43 nautical miles.
National Park Service Rangers continue to patrol the shoreline for Mr. Healy.
Cape Hatteras National Seashore visitors are encouraged to call 252-473-3444 to report any information that could help locate Michael Healy.