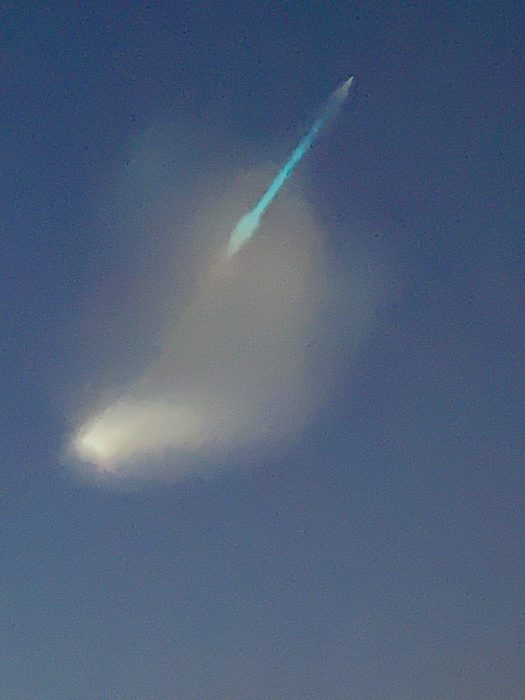 After multiple delays due to weather, the Black Brant XII rocket successfully launched from the NASA's Wallops Flight Facility just north of Bermuda on Sunday night, giving folks along the Outer Banks an incredible, momentary show.
Sunday was the last night the launch could take place until later this year, since light reflected by the moon would obscure the view of the clouds produced for the experiment. The launch had been canceled multiple times in the days leading up to Sunday, due to high winds or extreme cloud coverage.
The launch took place at 8:36 p.m., and a number Hatteras Island residents and visitors were able to spot the telltale and green-tinted vapor trail across the sky roughly 9-10 minutes after liftoff. The Outer Banks had one of the closest vantage points for the launch, although the event was viewable all along the East Coast on Sunday night.
For more information on the Black Brant XII launch and its subsequent KiNET-X mission, visit https://www.nasa.gov/centers/wallops/home.