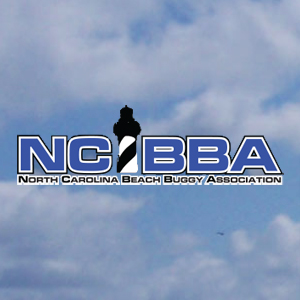 The North Carolina Beach Buggy Association's (NCBBA) Annual Meeting /Pig Pickin' event will be held on Saturday, May 28, at 2:00 p.m. at the Rodanthe-Waves-Salvo Community Center in Rodanthe.
Members will hear about the activities of the organization from the past year, and what's in store for the new year. The guest speaker will be David Hallac, Superintendent of the Cape Hatteras National Seashore, who will share information with NCBBA members on the present and future of Hatteras Island. Pork barbeque, chicken, and all the fixings will be served after the meeting.
In addition, the Russ Privett Fishing Tournament will be held prior to the meeting. The NCBBA Board of Directors has decided to start the tournament on Friday, May 27, and end at noon on Saturday.
"The idea is to encourage participation and offer a greater opportunity for Junior members and their guests," stated Tom Brueckner, NCBBA Director. "The John Overholtzer Junior Division will be featured again this year. This change was made possible by the generous memorial gift made to our organization by the family and friends of John. It was John's wish to help provide and encourage fishing opportunities for the younger generation."
Entertainment, prizes, raffles, and exclusive NCBBA merchandise will also be available at the event, including a great meal and beverages.
Tickets for the Annual Meeting / Pig Pickin' can be purchased online with adult tickets at only $10.00 and children 15 and under for only $5.00. Tickets can also be purchased at the event itself.
Tickets are required for each person attending, so please purchase enough for all guests.
The North Carolina Beach Buggy Association is a non-profit organization established in 1964, dedicated to the preservation of and vehicular access to the natural beach resources of the Outer Banks through conservation, a code of ethics for beach behavior, and support of local, state, federal officials and other organizations dedicated to these same goals.
For more information on membership, the meeting, or the fishing tournament, visit www.ncbba.org