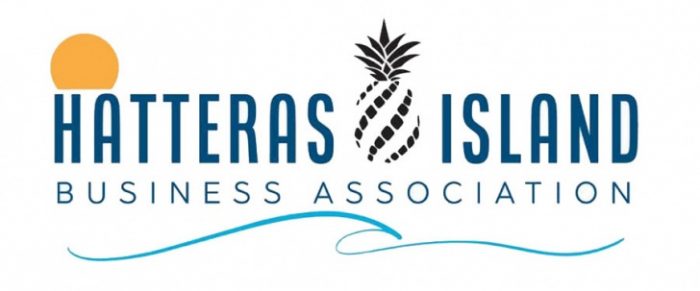 Megan Vayette says she was among those "embarrassed" by some of the expressions of ill will directed toward non-resident property owners and Outer Banks visitors during this COVID-19 pandemic shutdown. So, she "got the ball rolling," on the creation of the new (about a week old, actually) Hatteras Island Business Association, which currently has about 115 members and is designed with one basic goal in mind.
"We want to make sure they feel welcome," she tells the Voice. Observing that the more vocal negativity toward NRPO's and visitors is likely being fueled by a minority of locals, she added: "I think the squeaky wheel gets the oil. I think we need to shout louder than the negative. That's my goal."
Vayette also stresses that the group is not "political," that it is not advocating for a particular timetable for easing entry restrictions — the NPRO's can start entering Dare County on May 4 — and that it will follow the county's lead in terms of entry decisions.
On its public Facebook page, https://www.facebook.com/HatterasIslandBA/,  the organization has posted an item that encapsulates its message.
"Days are getting longer, the air is warmer, and that means summer is right around the corner," it reads. "As we begin a new season, we also begin a new way of living. So much has changed in the world, but what hasn't changed is our desire to see our friends and family. To shake hands and to hug each other tight. Through the years many of our visitors to Hatteras island have become like family to us and we want you to know that we have missed you. We cannot wait to welcome you back."
Right now, the association is focusing on two projects. One is a "#Hatteras Love Story" effort in which it's asking people to share memories, stories and photos on social media. The other is a "Welcome Back Ribbon" campaign designed to encourage local businesses to display colorful ribbons with a welcoming message.
And while the group isn't taking sides on when to ease restrictions on visitors, Vayette asserts that life without them is pretty daunting.
"Anyone that thinks they don't rely on tourism right now," she says, "is in la-la land."