The Ocracoke Interfaith Relief and Recovery Team (OIRRT) recently announced that the first home in the joint OIRRT/Hyde/CAM Reconstruction Project has been completed on Ocracoke Island, and the resident has officially moved in.
Construction on this site began on October 26, 2020, and the home had been completely demolished following Hurricane Dorian in 2019. Since March of 2020, the client had been residing in a travel trailer provided by Hyde County.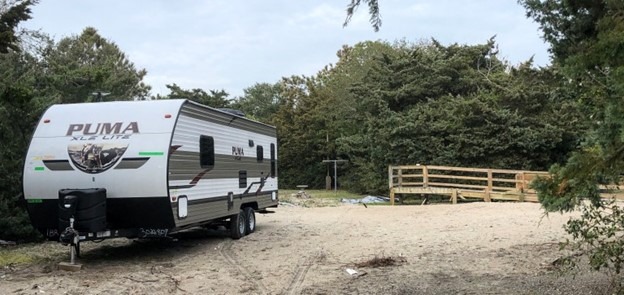 The one-bedroom, one-story home was officially completed on January 22. In total, the construction took just under three months.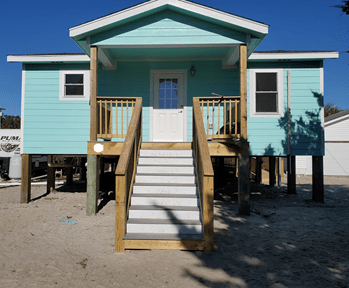 An estimated 2,000-2,500 man-hours were dedicated to this project by multiple teams from Chrisitan Aid Ministries. The project was completed with a 3.6% budget overage. However, given the rising price of lumber, each project has been allotted a 5% budget contingency. Given that addition, the project is considered to have run on budget.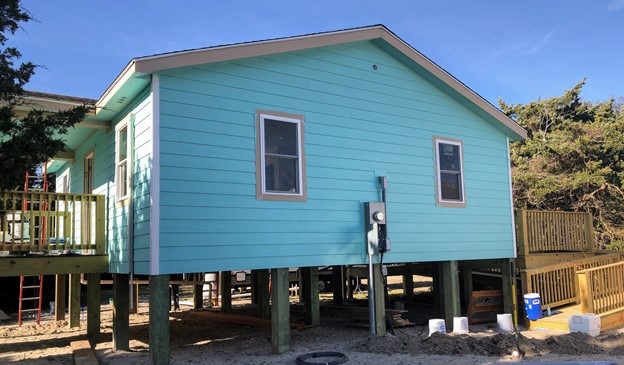 The rising price of lumber illustrates the difficult recovery timing for Ocracoke Island. After the devastation of Hurricane Dorian on September 6, 2019, the community was further affected by the COVID-19 lockdown, which began in March and continued to mid-May of 2020. The pandemic not only impacted the number of volunteers who could safely access the island, but also their ability to order materials, as well as the overall cost of the reconstruction project.
According to New England Building Supply, since mid-April of 2020, lumber prices have risen by 130%, and those increased costs have raised the cost of single-family homes by more than $16,000 on average.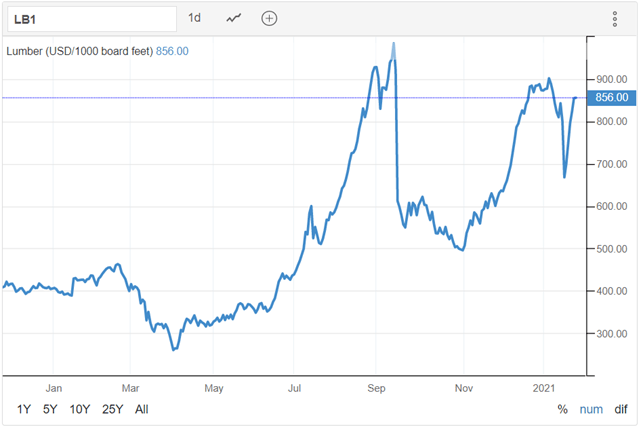 "Our organization is doing everything possible to combat the difficulties caused by the pandemic in a responsible manner," stated the OIRRT in a press release. "Despite the challenges faced in reconstruction, we are incredibly grateful to have completed the first scratch-built home."
The second new build in the joint OIRRT/Hyde/CAM Reconstruction Project is set to be completed in the next two weeks.