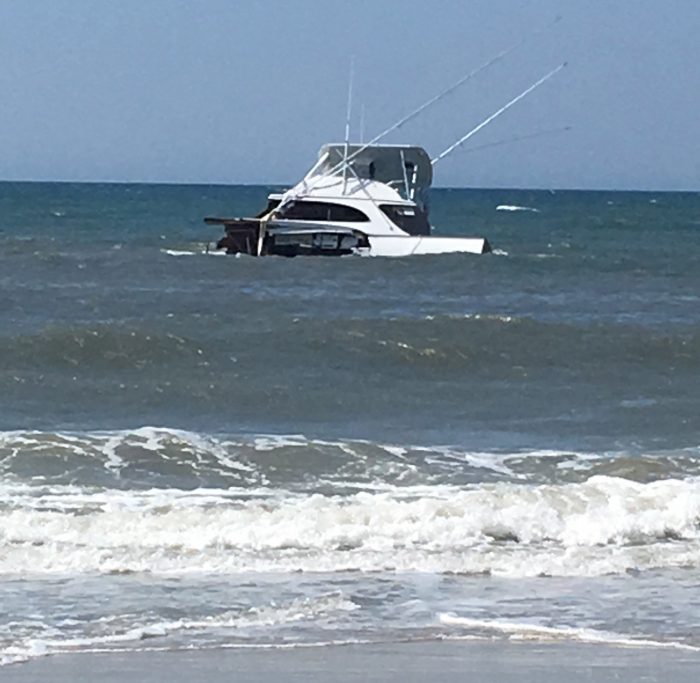 A vessel that is believed to be a boat that sank off of Hatteras Inlet on Saturday morning, May 18, was washing ashore on northern Ocracoke Island as of Friday afternoon, May 24.
Per the U.S. Coast Guard Station Hatteras Inlet, as well as charter fishing boats in the area, the vessel started taking on water 17 miles south of Hatteras Inlet on Saturday morning and sank soon afterwards. Luckily, the charter boats in the surrounding waters were able to assist during the incident, and all six passengers on board were rescued and transported safely to shore.
On Friday – six days later – an abandoned vessel was spotted washing ashore 1.2 miles south of ORV Ramp 59 on Ocracoke Island. National Parks of Eastern North Carolina Superintendent David Hallac says that National Park Service personnel are on scene monitoring the shipwreck, and that the owner has been contacted regarding a salvage plan in order to remove the vessel and clean the shoreline of any debris, as needed. The salvage plan is expected to be received later today.
The Island Free Press will continue to post updates as soon as they are available