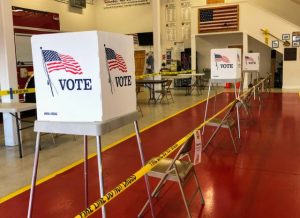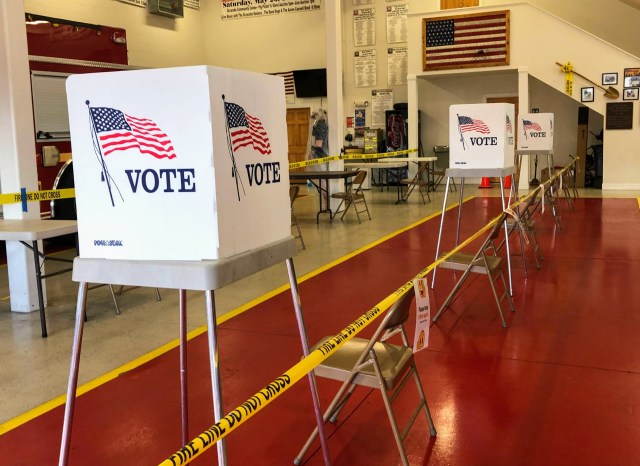 With early voting wrapping up on Saturday, October 31, the Outer Banks has already reported a record-breaking turnout that mirrors statewide results across North Carolina.
As of Monday morning, 62.6% of eligible Dare County voters have already cast a ballot, while across the state, 61.8% of North Carolina residents have taken advantage of the early voting period as well.
In Dare County, the 18,893 votes recorded so far surpasses the number of votes in the 2016 general election, where Dare County cast a total of 16,674 votes in the election, (including Election Day.)
Hyde County, which also hosted two days of early voting on Ocracoke Island in October, has had a noticeably less vigorous turnout, with 38.8% of residents taking advantage of early voting and mail-in absentee ballots.
Complete statistics for early voting as of Monday morning for the state, Dare County, and Hyde County are as follows:
North Carolina (statewide):
Total Ballots cast: 4,550,963
Total Turnout: 61.8%
By-mail: 937,895
One-stop: 3,613,068
Dare County:    
Total Ballots Cast: 18,893
Total Turnout: 62.6%
By-Mail Ballots Cast: 3,591
One-Stop Ballots Cast: 15,302
Hyde County    
Total Ballots Cast:  1,232
Total Turnout:  38.8%
By-Mail Ballots Cast: 205
One-Stop Ballots Cast: 1,027
Where to Vote on Tuesday, Nov. 3
On Election Day, the polls are open from 6:30 a.m. to 7:30 p.m.
Registered voters can cast their ballot at their precinct's polling place, and the public can use the Voter Lookup Tool to find their polling place, sample ballots, and more.
Election Day voting locales for Hatteras and Ocracoke Islands are listed below:
Avon – Avon Fire Station
40159 Harbor Road, Avon, NC 27915
Buxton – Cape Hatteras Secondary School – Auditorium
48576 NC Hwy. 12, Buxton, NC 27920
Tri-villages – Community Building Rodanthe      
23646 NC Hwy 12,Rodanthe, NC 27969
Frisco – Cape Hatteras Secondary School – Auditorium  
48576 NC Highway 12, Buxton, NC 27920
Hatteras – Hatteras Civic Center              
56658 NC Highway 12, Hatteras, NC 27943
Ocracoke – Volunteer Fire Dept.
822 Irvin Garrish Hwy
Ocracoke, NC 27960
Per guidelines released in October by the North Carolina Department of Health and Human Services (NCDHHS), North Carolina residents who plan to vote in-person should wear a face mask and keep it on throughout the voting process, stay 6 feet apart from others while at the polling location, and wash their hands with soap and water for 20 seconds before and after voting.