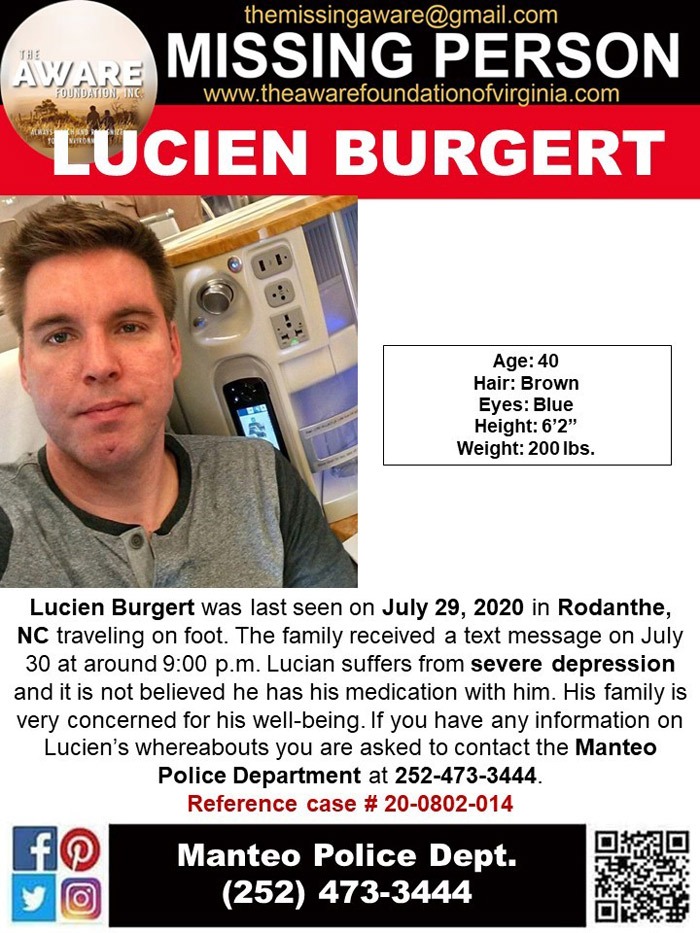 Police are searching for 40-year-old Lucien Burgert, who was last seen on July 29 in Rodanthe traveling on foot.
The family received a text message on July 30 at around 9:00 p.m. The Dare County Sheriff's Office pinged Lucien's phone at an address in Baltimore, M.D., however, the family does not know anyone that lives in Baltimore.
Lucian suffers from severe depression and it is not believed he has his medication with him. His family is very concerned for his well-being. If you have any information on Lucien's whereabouts, you are asked to contact the Manteo Police Department at 252-473-3444.
Reference case # 20-0802-014.