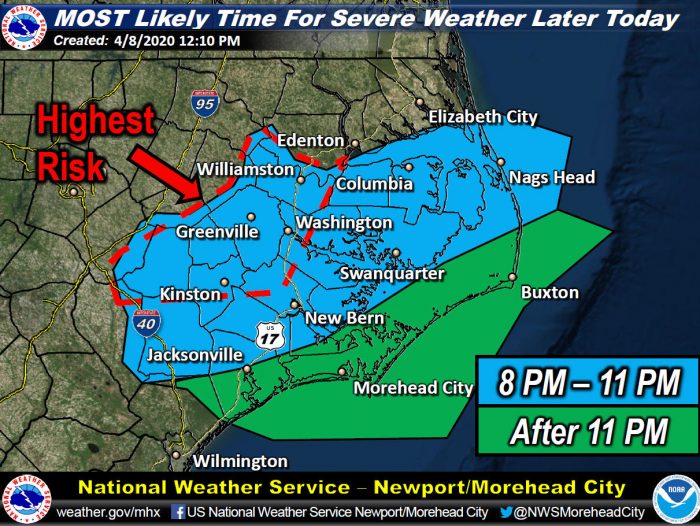 Severe storms, which could include lightning, damaging winds, and isolated hail, are possible for the Outer Banks area late Wednesday night, per an afternoon update from the National Weather Service Newport / Morehead City office.
The potential for severe weather is marginal along the coastline, and severe storms are most likely after 11 p.m. on Wednesday night.
For more information on the local forecast, visit www.weather.gov/mhx for weather information, or the National Weather Service office in Newport / Morehead City's Facebook page at https://www.facebook.com/NWSMoreheadCity/.