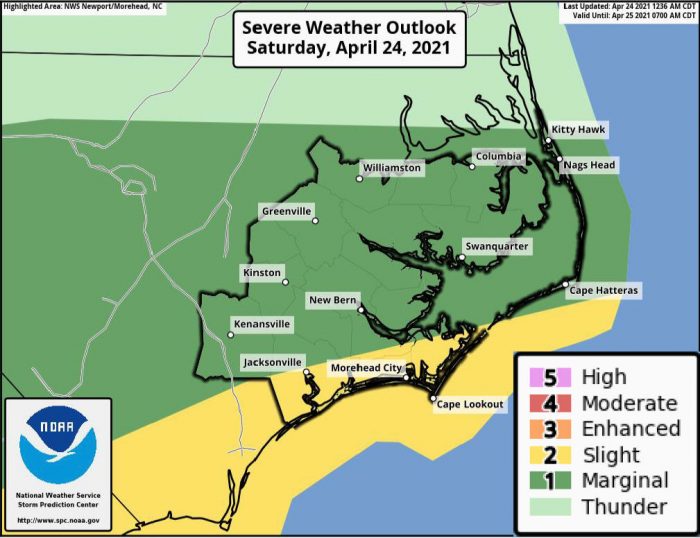 A low pressure system will impact the coastal area on Saturday night, producing a chance for some strong to severe storms over Eastern N.C., per a Saturday morning update from the National Weather Service (NWS) Newport / Morehead City office.
Strong to severe thunderstorms are possible through Saturday night, with the potential to produce damaging wind gusts and small hail.
Additionally, gusty south winds will produce hazardous marine conditions with winds up to 30 to 35 knots and seas of 6 to 11 feet. There is also the potential for minor soundside coastal flooding, with up to 1 foot of inundation above ground level possible, and rough surf with an elevated risk of rip currents is also forecast, especially for the south-facing beaches.
For more information on the local forecast, visit www.weather.gov/mhx for weather information, or the National Weather Service office in Newport / Morehead City's Facebook page at https://www.facebook.com/NWSMoreheadCity/.